Highly anticipated postponed open-space sci-fi adventure game No Man's Sky has 'gone gold'. Hello Games founder Sean Murray has celebrated the finishing of the game after "4 years of emotions" via Twitter. He added that he was "incredibly proud" of the development team.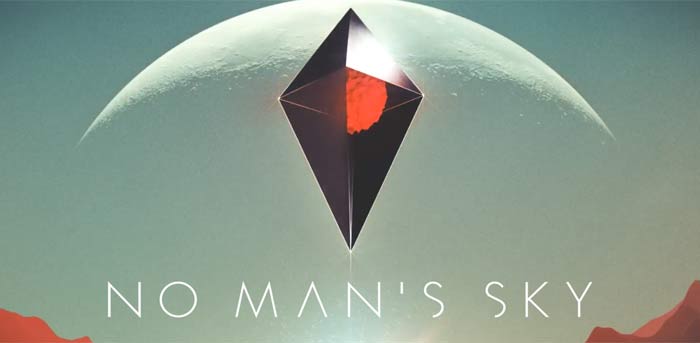 No Man's Sky was supposed to launch in June, on the PC and PlayStation 4, but got delayed for various reasons, one of which might have included the 3 year legal battle with Sky Plc over the use of 'Sky' in its name. As we heard news of the legal settlement, we also learned of a new proposed launch date for the game. No Man's Sky is scheduled for release on 9th August in North America, 10th August in Europe and 12th August in the UK.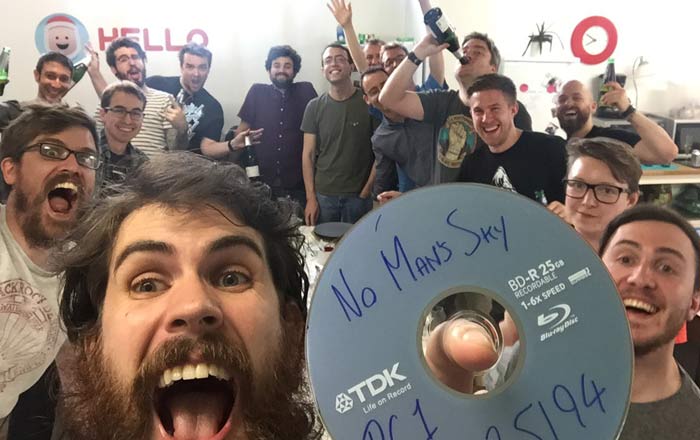 From the new official Tweet just a few hours ago it looks like there should be no problem achieving the early August release dates. In the foreground of a picture taken in the Hello Games offices we can see a 'gold master', which would contain a fit for release version of the game. Behind that there are a cheering group of games developers toasting their achievement with Perrier, wine, beer, and so on. The news that the game is now finished followed a series of Tweets in recent days stating "Things are happening!"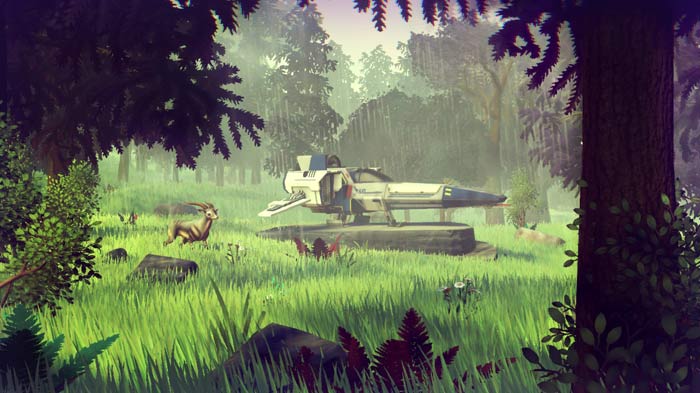 To recap, No Man's Sky is a "science fiction game set in an infinite procedurally generated galaxy". Players will have to survive and explore the "truly open universe" that is the infinity of space. Among the vastness, gamers can fly from planet to planet and explore the universe from afar and up-close. For example, planets will provide opportunities for players to chart new life forms and discover ancient artefacts. You can play alone or share your journeys and adventures with other space explorers – sometimes help might be welcome as the universe is a dangerous place.