Over the weekend a series of screenshots revealing detailed levels within Half-Life 2: Episode Four, AKA 'Return to Ravenholm' were published. The screenshots came from the personal portfolio of Robert Wilinski, a Senior Environment Artist at Arkane Studios between 2007 and 2008. This Half: Life 2 episode was, of course, cancelled and not seen or heard of, much at all, until now.
Eleven detailed new screenshots, as unearthed by ValveTime, feature in the video above. PCPer explains in brief that Half-Life 2: Episode Four, AKA 'Return to Ravenholm', was planned for release after Episode Three, which also never happened. It also reminds us that the content is almost a decade old, older than Left 4 Dead. Arkane Studios, the outfit behind the new screen shots, went on to create the Dishonoured games. Episode Four takes place before Half-Life 2: Episode Two and features a new unannounced protagonist.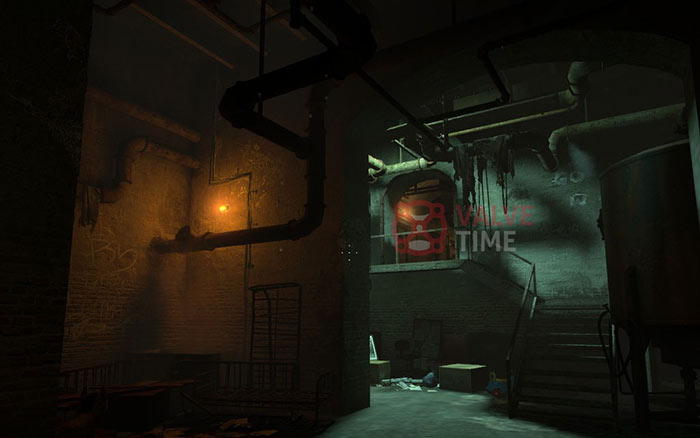 In other Valve news over the weekend, users of NeoGaf forums found out that it is now possible to permanently delete games from your account. If you have a Steam games library which would benefit from such permanent pruning the process is pretty simple. Select Steam Support from the Steam Client help menu and then select a game you have. On the next screen you will be asked "What problem are you having with this product?" There are three options you can then choose, "I can't successfully purchase," or "Gameplay or technical issue", or "I want to permanently remove this game from my account."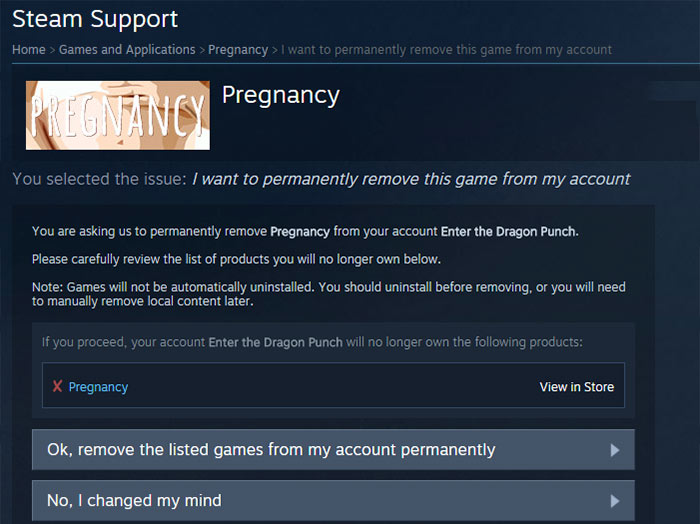 It will surely be a valuable feature for some who like their games libraries spick and span but I'm personally happy with the Steam Client right click jump menu of the most recent five games played, meaning I rarely have to scroll through my library.