Valve has released "The Steam Inventory Service" in its latest Steamworks SDK update, a new set of APIs and tools that will allow third party developers to create tradable 'persistent' items.
The service, currently in beta, will enable games developers to incorporate unlockable items that can be traded by gamers. The feature will be supported through the new API that is automatically integrated within Steam's own virtual marketplace and will not require developers to make any code-level additions to their game software.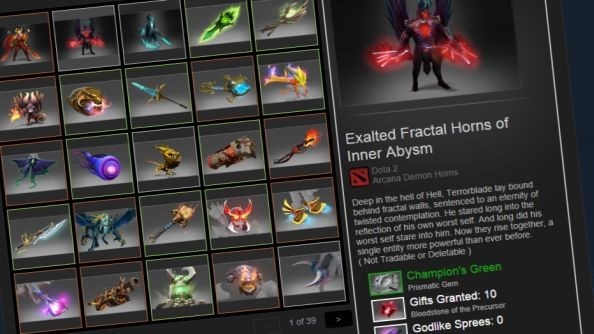 "With this service, a game can easily drop items to customers based on playtime or can grant items based on specific situations or actions within the game," Valve explains. "These items can be marked as tradable through Steam or sellable via the Steam Marketplace. Developers can also configure recipes for crafting different combinations of items that result in more rare, unique, or valuable items."
The use of the inventory and marketplace are already core features of some of the most popular Valve-developed Steam titles including Team Fortress 2, Dota 2, Counter-Strike: Global Offensive and even non-competitive titles like Portal 2. By allowing all Steamworks-compatible games to integrate "persistent items that have been purchased or unlocked by individual users," it is potentially allowing creators to add more value to their games by giving out items based on in-game rewards or play-time invested. It can also lead to an economy where players can earn cash on their Steam Wallet to purchase games and other virtual items.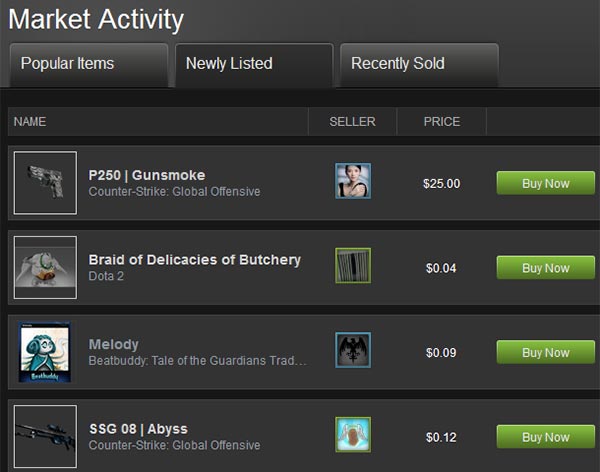 The new service joins the host of benefits available to Steamworks developers for free, including achievements, cloud saves, authentication services, error reporting, leaderboards, matchmaking, Steam Workshop, and more.