After several incidents of backer exploitation involving false advertising, games with 'borrowed' assets, and forum dramas, leaving many of its customers confused and out of pocket, Valve has updated Steam Early Access rules and guidelines for developers. The new rules put a more rigid set of requirements in place for games released via the service.
The 18-months old Early Access facility allows developers to sell unfinished games via Steam but it has become progressively harder to judge if a game is worth investing in or not. Valve has previously altered its Steam customer guidelines to warn users that some of its Early Access games may never be finished, and has also taken down games which were exploiting users with false claims.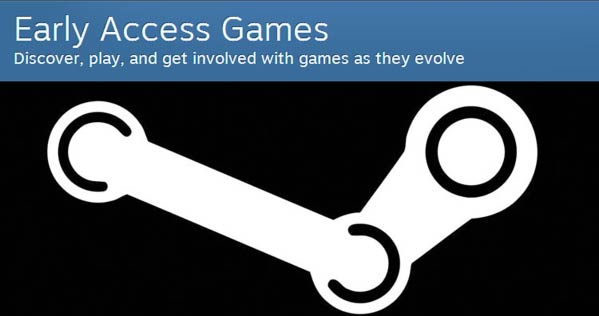 The new set of rules includes an important requirement that asks developers to clearly state a game's unfinished status whenever Steam keys are sold outside of Valve's platform. "We've seen that many of these titles are sold as keys on other websites where there is no explanation of what Early Access is or what the current state of your product is now versus what you hope to achieve," Valve says, whilst adding that the rule extends to setting appropriate expectations for the project "everywhere you talk about your game."
Developers have also been told to steer clear of making specific promises. "For example, there is no way you can know exactly when the game will be finished, that the game will be finished, or that planned future additions will definitely happen. Do not ask your customers to bet on the future of your game. Customers should be buying your game based on its current state, not on promises of a future that may or may not be realized," say the updated rules.
Alongside the rules Steam has published a new set of guidelines, which are pretty much common sense, but many developers have nevertheless made these mistakes previously:
Don't launch in Early Access if you can't afford to develop with very few or no sales.
Make sure you set expectations properly everywhere you talk about your game.
Don't launch in Early Access without a playable game (tech demos don't count as playable games).
Don't launch in Early Access if you are done with development.
Even though these bullet points have been highlighted before in one way or another, it is still worth pointing out to users that the failure of a game to complete its development plan is always a possibility. The updated rules and guidelines are certainly a step in the right direction to avoid future disappointments similar to those Early Access disasters we've already seen.