It seems like the video game industry managed a turnaround last year, at least as far as business in the UK is concerned. The latest figures from GfK Chart-Track and IHS data suggest that revenue from the sales of video games in the UK grew by nearly seven per cent in 2013 – making it the first positive year for five years.
As reported by MCV gaming industry news, the upswing in games industry fortuines in the UK is mainly accounted for by the growth of digital games sales and that in turn was mainly mobile games/apps. In total £1.18 billion was made from the sale of downloadable games to mobiles, tablets, consoles and - let's not forget - PCs. This represents a 16.4 per cent upswing from 2012 figures. You can probably guess the most lucrative digital games last year; top sellers include the likes of Angry Birds, Candy Crush and Minecraft.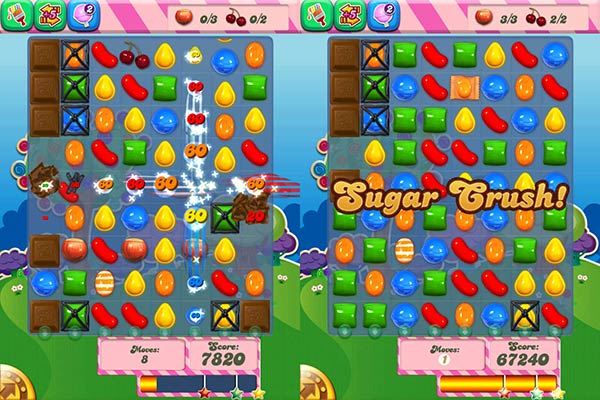 Looking at physical games sales, boxed DVDs and cartridges etc, a total revenue figure of £1.015 was tallied by the market researchers at GfK Chart-Track and IHS. Comparing this figure to the year before we observe a three per cent dip in revenue for physical sales.
Putting these figures into perspective MCV reports that video gaming remains the biggest entertainment format for the second year running, outpacing both video and music in terms of revenue.
An eight hour sale on Steam doubles an indie developer's yearly revenue
While on the subject of digital sales and how the public now seem readier than ever to part with cash for digital goods, an indie developer has managed to double its annual income in the space of eight hours thanks to a Steam sale.
The game was PixelJunk Eden by multi-platform indie developer Q-Games. MCV reports that the game price was cut by 90 per cent in a Steam community voted sale. The game then sold like hot cakes... Q-Games founder Dylan Cuthbert announced via Twitter that "it sold *phenomenally* well," and quantifying that in relative financial terms added "We just made our income to date, again, in just 8 hours, it was a huge success".
The game is also available for Sony's PS3, where it debuted, but this news shows the impact of deciding to 'Stack 'em high and sell 'em low' on Steam can have.