The VGX Awards event was held on Saturday and included the awards, of course, but also lots of new games trailers and news. As you can see in the headline the top honour went to GTA V but also we saw 13 'world premiere' video games trailers and some interesting new games announcements.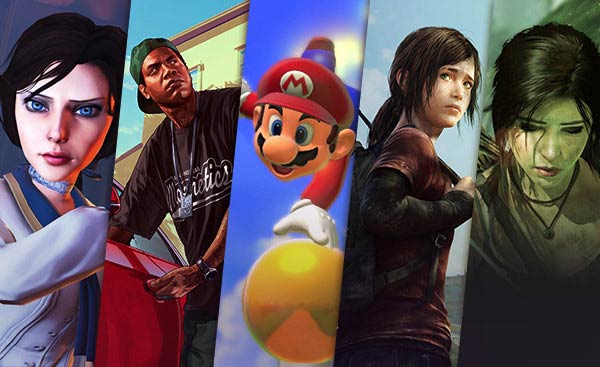 VGX 2013 Awards highlights:
Game of the Year: Grand Theft Auto V
Most Anticipated Game (fan vote): Titanfall
Best Action Adventure: Assassin's Creed IV: Black Flag
Best Shooter: BioShock Infinite
Best DLC: Far Cry 3: Blood Dragon
Best PC Title: Gone Home
Best Soundtrack: Grand Theft Auto V
Studio of the Year: Naughty Dog
The results above more or less speak for themselves, so I shall move swiftly on to the large amount of trailers premiered at the event which includes lots of triple-A titles, with 13 never-seen-before trailers.
A very popular trailer at the event was for a game called No Man's Sky which is an open-world space exploration game, so it's far more than an open-world. Exploring a procedurally generated universe should help provide gamers with an interesting trek around the universe.
Tom Clancy's Division, set in a decaying New York City boasted of great graohics thanks to the 'Snowdrop Engine'. This game will be released in H2 2014 on PC and next-gen systems.
Also Bungie's Destiny shooter got a new gameplay trailer which you can see embedded below. This game is set for release on 9th September 2014.
'Most anticipated game' award winner Titanfall was represented by two new video trailers showing Ogre and Styder Titans in action and showing off their unique abilities. This soldier and mech combat game will be coming to PC (and Xbox systems) in March next year.
You can check out all the new trailers released on the VGX Awards page here.
New Game of Thrones and Borderlands episodic games
The other big news at the VGX awards was the announcement of two new game projects by Telltale games - who made the episodic The Walking Dead games. Telltale are working on a Game of Thrones game coming out next year. Also a 'Tales From the Borderlands' game is being worked upon with help from Gearbox Software set in the familiar shoot 'n' loot Borderlands universe.