Creator of Pong and general Atari video game pioneer Allan Alcorn has decided to launch a Kickstarter campaign to raise development funds for a new game. The game might best be described as a fun trivia card based game which you play with friends and the host of the game is a 'Siri' like character on your smartphone or tablet (it's not going to be an Apple only game though, it's going to be available for both iOS and Android).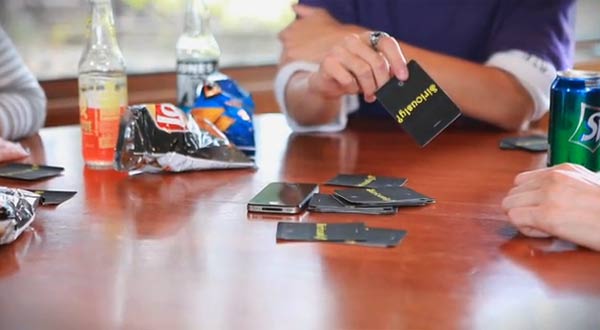 Seriously?!
The above heading is also the name of this game. Allan Alcorn and fellow gaming veteran Roger Hector have formed a new company together, uGetit, to work on the project. The Seriously?! game is said to be a lot of fun and the two veterans appear to be genuinely enthusiastic in their video presentation on Kickstarter. They call Seriously?! a "new type of game" which combines cards, mobile devices and friends. Of all the projects they have worked on over the years they say that they have been saving this "really cool" project until now. "The game is hosted by a real "Siri-like" character who runs the game, comments on its progress & players, judges all the answers, and generally keeps everyone laughing." The cards contain machine readable codes alongside the written questions so the host device can read you the answers and background info etc.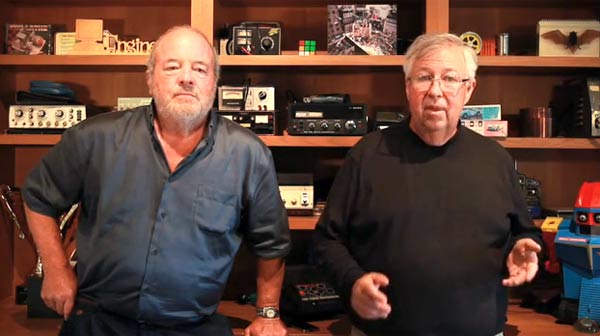 The trivia can encompass "True / False, Multiple-Guess questions, pictures, videos, and general miscellaneous stuff". New themed card decks and celebrity characters and videos are planned for the future. Also the developers want you to contribute by offering up fun trivia questions and answers. Any questions used from contributors will get them a game designer credit. If you supply over 100 questions that are accepted you will become a 'master game designer' and get your own personal trivia card. Card question categories will be as follows; Slackers (people), Modern Madness (places & things), Civilization's Decline (historical stuff), Visual Stimulation (includes a picture or video), Twisted Entertainment (Showbiz), Creepy Oddities (Strange & Misc.)
Wrapping up the Kickstarter appeal the two guys say how they invented the first video game, the first 3D video game and have worked on hit games on every platform since then - so "how hard can this be" they joke.
So far the Kickstarter campaign hasn't really taken off, with just $2,000 of the $100,000 goal pledged as I write, and 27 days to go. Pledges start from $5, the minimum pledge to get a game set is $25. A $10,000 pledge will get you a "Limo to extravagant private dinner and personal game session with Al & Roger in a private room at a secret elegant restaurant created by Atari's founder: Nolan Bushnell" among other things, great for retro gaming fans...