Steam for Linux is out of beta and has been officially launched by games company Valve. Ubuntu users can get the Steam client software for free via the Ubuntu Software Centre or directly from the link here. To mark the special occasion the company has began a "Celebration Sale" with prices slashed by between 50 and 80 per cent on a range of over 50 Linux games.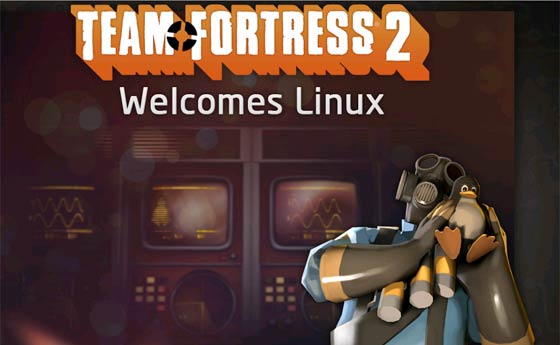 Now the Steam client is available on Windows, Mac and Linux it makes it even easier for customers to buy-once and play anywhere. David Pitkin, Director of Consumer Applications at Canonical (Ubuntu) was pleased; he said "The introduction of Steam to Ubuntu demonstrates growing demand for open systems from gamers and game developers. We expect a growing number of game developers to include Ubuntu among their target platforms. We're looking forward to seeing AAA games developed with Ubuntu in mind as part of a multi-platform day and date release on Steam." With the move from Steam beta to final software Valve and Canonical are expecting more developers to embrace the platform and release games for it.
Steam for Linux includes the Big Picture mode; a game controller friendly interface aimed at living room TV gameplay. Valve is very interested in pushing into this space and is developing a Steam Box so players can enjoy their high quality PC games on their living room TVs. I hope any emerging Steam Box will be priced to sell and be able to compete with the deluge of tiny Android living room consoles.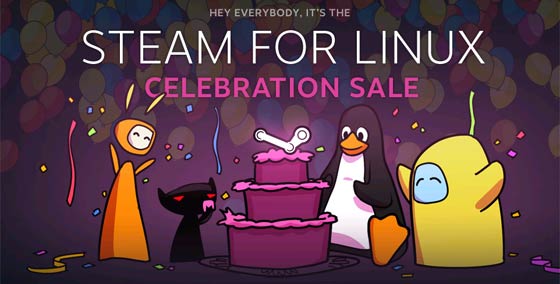 The Steam for Linux sale is now on and will continue until 21st February at 10am PST (6pm in the UK). You can grab heavily discounted games including Half-Life, Counter Strike Source, Defcon, Faster Than Light, Team Fortress 2, Serious Sam 3 and Dwarfs now. The full sale list and further information is available here.