Revolution software has confirmed that it is working on a sequel to the classic cyberpunk point and click adventure Beneath A Steel Sky. The sequel had looked unlikely after a Kickstarter project for the Revolution Software game "Broken Sword: The Serpent's Curse" met its funding but didn't reach the "bonus stretch" goal of $1,000,000. (However the project raised $771k, nearly double the $400k goal).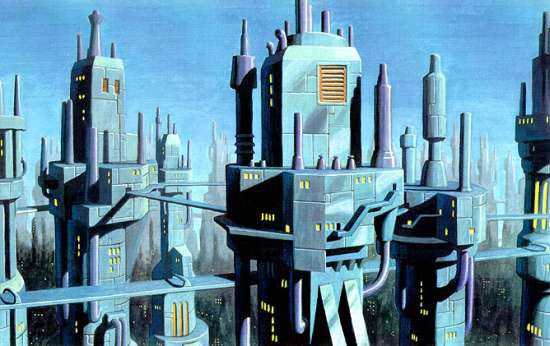 Despite the Kickstarter goal criteria not being met, Revolution co-founder Tony Warriner has told Develop magazine that the company was inspired to begin working on Beneath A Steel Sky 2 (BASS2). After the crowdfunded Broken Sword title has been completed, work will begin on BASS2. Mr Warriner told Develop that "We're delighted by the recent level of interest in a sequel to Beneath a Steel Sky and are currently discussing design ideas for this project which we plan to go into development following the release of Broken Sword - The Serpent's Curse." He continued to explain "We're deeply touched that our Steel Sky fans are as enthusiastic today as they were when the original game released in 1994."
The Beneath A Steel Sky sequel will be developed for platforms including "iOS, Android, PC, Linux, OSX" with a possible console port also coming at a later date. There has been no release date touted but the Gaming Vault guesstimates the new BASS2 will be released a full 20 years after the original, i.e. during 2014.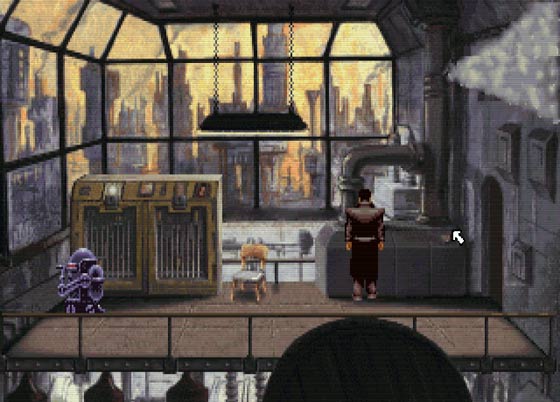 If you enjoyed the original BASS you may be interested to know that a remastered version is available on iOS, featuring new cut scenes. Gamespot UK awarded it an editor's choice 9/10 and summarised "Beneath a Steel Sky somehow feels bigger and bolder than its rivals, raising the bar and highlighting what others have so far failed to achieve. Perfectly suited to its new home, this remastering of a classic game serves up point-and-click play nearly unmatched on the App Store." Also the original BASS was kindly made available as freeware in 2003, to be played within the ScummVM game interpreter, which is available for many many platforms. The interpreter running on a modern system is probably a better way to play BASS than loading it via 15 floppy disks into your old Amiga...