Violence in Video Games


In Iowa State University results have been announced from reserach in violence and video gaming. In a new psychological study that looked at the different mental states which occur whilst a gamer is playing a violent video game, researchers found disturbing results.

Carnagey and Anderson,the investigating do-gooders, were most concerned with rewarding players for violence.

"Given the similar nature of violent video games and violent television programming,it is reasonable to suspect that rewarding violent actions in a game could also increase aggression."

The scientists conducted three experiments on Carmegeddon 2, the violent car combat franchise. The game rewards for killing either pedestrians or opponents, one where players are punished for killing, and one where killing is not possible. Subjects were randomly assigned one of the three game variants to play, and in each of the three experiments completed a different form of survey to indicate their aggression levels.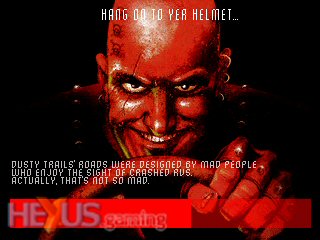 In conclusion Carnagey and Anderson found that "Experiment 1 showed that playing a violent video game, regardless of whether the game rewards or punishes violence, increases aggressive affect relative to playing a nonviolent video game. However, Experiments 2 and 3 showed that playing a game in which violent actions are punished does not produce significantly more (or less) aggressive thought or behavior than playing a nonviolent version of the same game".

So, if you are going to play violent video games I suggest you strap yourself down , take some slow deep breaths and resist the urge to gun down an innocent passerby.

Related News

A political science professor in Indiana is claiming that universities offering higher eductaion courses in gaming and games related subjects are a sing of the coming apocalypse. According to GamePolitics.com, assistent professor Ted Rueter reckons that universities are jumoing on a popular bandwagon for profit, training pupils in a subject he thinks is destructive to society.

He goes on:

"In Nintendo games, women are often depicted as victims. The covers of Nintendo games show males striking a dominant pose. Many games are based upon a scenario in which a woman is kidnapped or has to be rescued."

Hmmm... all sounds a bit to Politically Correct to us... I guess he calls a black bin liner a 'very dark coloured' bin liner and a manhole cover is a 'non-gender specific all person access point'...