A few hours ago Valve president Gabe Newell took part in a Reddit Ask-Me-Anything (AMA) session. Newell confirmed Valve was still in the business of making games, not just selling them. Furthermore, he tantalisingly admitted that Valve is open to creating a new IP that takes place in the Half-Life/Portal universe.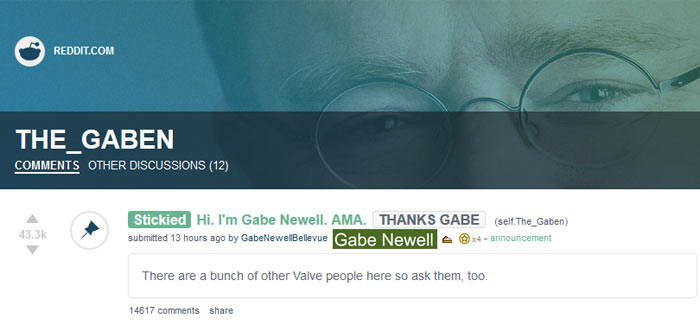 When asked if Valve is working on any 'fully-fledged' single player games at this time, Newell answered in the affirmative. Later a Reddit user probed further, asking if there was "any chance of a new IP that takes place in the Half-Life/Portal universe?" Again the answer was a short and sweet "Yep".
At least one of the current gaming projects looks set to be for VR HMD users. Newell reasoned that "we think VR is pretty important as a tool for interesting games," and admitted Valve was interested in developing such full VR game titles.
Behind Valve's new games for the foreseeable future will be the Source 2 engine. "We are continuing to use Source 2 as our primary game development environment. Aside from moving Dota 2 to the engine recently, we are using it as the foundation of some unannounced products," Newell teased. In one last interesting nugget concerning this graphics engine, Newell said that it is intended to make the Source 2 engine available free of charge to developers.
If you came here to read about Half Life 3 or Half Life 2 Episode 3, sadly there was neither confirmation nor denial concerning such developments just some joking about: "The number 3 must not be said".
Valve continues to work on its VR controllers. A 'knuckles' controller is still being refined, noted Newell. HEXUS reported on Valve VR input development last October and at that time a 'knuckles' type controller was pictured.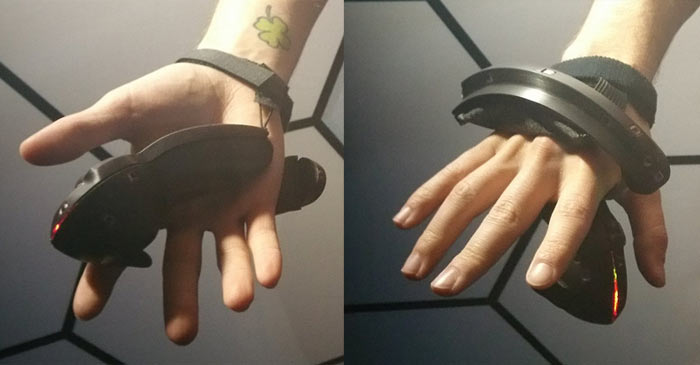 Other parts of the AMA revolved around Valve / Steam customer service, Left 4 Dead, and CS:GO updates and servers. You can skim and search through the whole AMA over on the Reddit page.