The global gaming industry continued to prosper in 2016 and PC gaming was one of the major contributors to this lucrative entertainment business. A recent report by SuperData (via MCV UK), says that the gaming market generated $91bn in 2016 (figures up to and including November). The biggest contributor to that headline figure is the mobile gaming market, worth $41bn, but PC gaming shone brightly too, earning $34bn.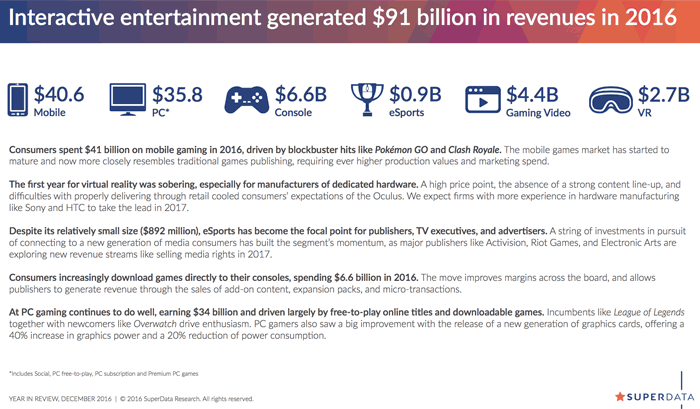 Mobile gaming grew impressively during 2016. The $41bn earned in this segment represented a year-on-year growth of over 18 per cent. Asia is the biggest contributor to mobile gaming coffers, spending nearly $25bn on this segment, North Americans spent just shy of $7bn, and in Europe $5.7bn was spent on mobile games in 2016 so far. The greatest sums were generated by titles such as Monster Strike, Pokémon GO and Clash Royale.
Moving onto PC gaming, the second strongest segment of the market overall, $35.8bn has been raked in during 2016. This result represents 6.7 per cent year-on-year growth. Figures include revenue from social, free-to-play, subscription and premium PC games with excellent revenue performance from titles such as Overwatch and League of Legends being notable.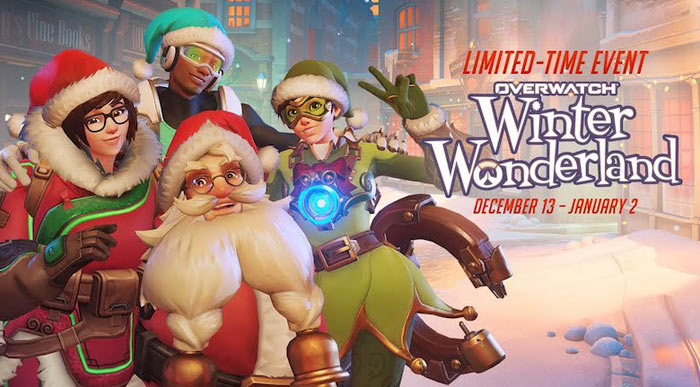 Ka-ching! Overwatch was a big earner in multiple segments.
Breaking down the PC gaming totals by sub-segment and by region Asia spent big on F2P, splashing out $12.5bn, with Europe trailing in second place at $2.8bn. For premium games however, Europe was number one, spending $2.7bn, with the US second at $1.8bn and Asia last at jusy $0.2bn.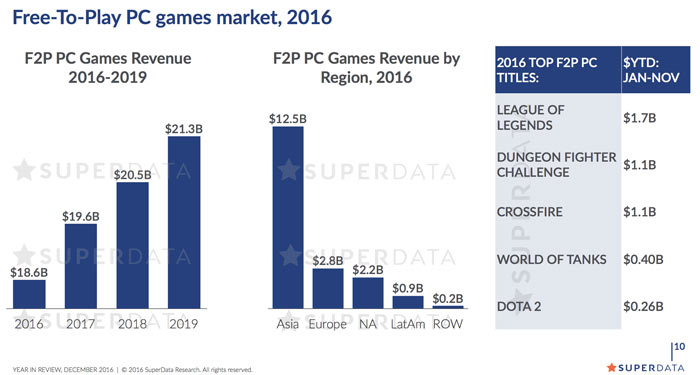 Some predicted 2016 to be the breakthrough year of VR. However, supply constraints and high prices meant that the Oculus Rift only generated $355,000, with HTC Vive doing a little better at $420,000 this year. Those figures are small potatoes considering the investments, media coverage, and amounts companies such as Facebook and HTC are used to dealing in. The console-based Sony PlayStation VR system generated $745,000 sales in sales.
Console users spent nearly 15 per cent more this year than last. The PC-born trend of downloads beating physical sales was realised in this market during 2016. Overwatch was a big winner again on consoles. Overall the console market was worth $6.6bn in 2016.