Ambitious Razer has acquired cinematic audio company THX Ltd. Star Wars fans and regular cinema-goers may recognise the THX name as its audio technology debuted alongside Star Wars films from Star Wars Episode VI: Return of the Jedi in 1983. THX was founded by George Lucas in that same year.
Shortly after Star Wars Episode V: The Empire Strikes Back came out George Lucas hired audio scientist, Tomlinson Holman to examine film audio across the entire chain of production. It was discovered that most commercial cinemas were poorly equipped to make the most of production-side audio tech from the likes of Dolby Labs. So THX designed a model theatre to make the best of the recorded sound and visiting producers and theatre owners were so impressed the THX certification program was born and spread among cinemas worldwide.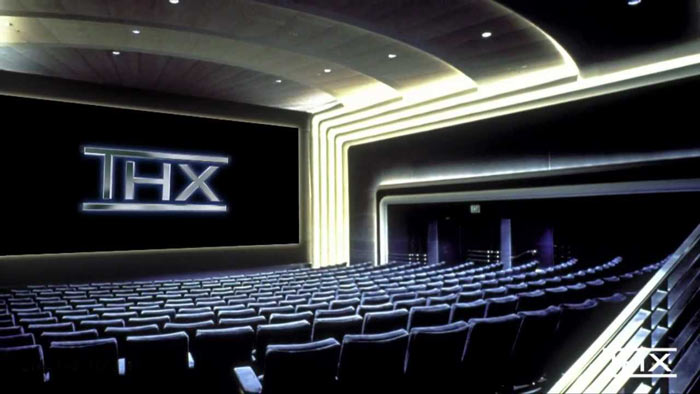 Talking about the acquisition of THX and his plans going forward Razer Co-Founder and CEO Min-Liang Tan said, "Razer has a vision for innovation at every level of entertainment, a vision which THX has championed since its inception more than 30 years ago. This acquisition will allow us to reinforce Razer's leadership in gaming and extend the brand into broader areas of entertainment, while at the same time empowering THX to develop into a global powerhouse, independently."
THX AR and VR plans
In recent months THX has expanded its certification to live entertainment and concert experiences (THX Live!). However, what might be a closer tie-in to Razer's current products is THX's expansion to certify audio in consumer electronics (THX Inside). THX now certifies audio electronics, non-Internet-connected speakers, TVs, projectors, automotive audio systems and foresees further adoption in immersive audio and HDR as used by headsets, AR and VR systems.
Ty Ahmad-Taylor, CEO at THX Ltd, said that THX will continue with its certification business, and grow its THX Live! and THX Inside operations. The Razer acquisition will provide "a rock-solid foundation for executing on the three core areas of business," asserted Ahmad-Taylor. Furthermore, the two companies have a "shared vision for creating great products that solve customer problems".
Terms of the deal were not revealed but it is good to hear of no layoffs or other cuts to either company at this time. Expect to see Razer update its core gaming products with THX certified sound, and perhaps some new audio-focussed devices, in the not-too-distant future.
We're excited to announce that @THX has joined the Razer family.

Find out how THX is evolving https://t.co/PcOoKRLDiP pic.twitter.com/mfq3Wgmcgr

— RΛZΞR (@Razer) 17 October 2016