PC gaming focussed hardware company Razer will open its first bricks and mortar store in the US on Saturday, in San Francisco. The store will include an interactive experience where visitors are invited to "stay all day and play games." While this is the firm's first physical store in the USA, it isn't its first world wide as there are already three Razer Stores in East Asia; one in Taiwan, one in Thailand, and another in the Philippines.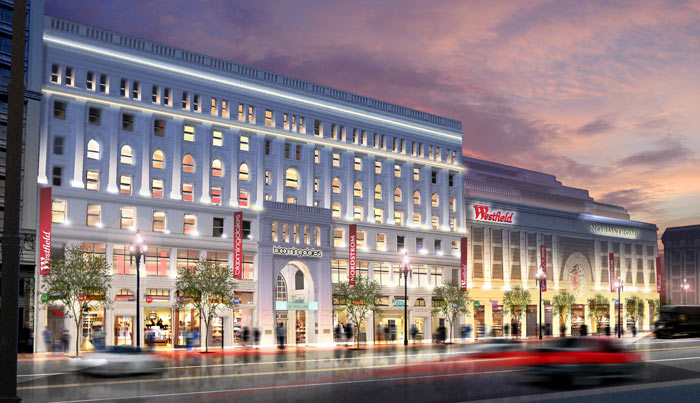 Razer's first US store will be located in the Westfield San Francisco Centre mall, pictured above. The opening stems from Razer following a strategic path well trodden by tech companies like Apple, Sony and Microsoft – in raising their public profiles with physical stores. Razer has secured a 1,300 square foot, two level outlet in this city centre mall. San Francisco was chosen as the location for the first US Razer Store as it is "a unique global epicentre of creativity, technology, and entertainment, and it's our hometown," explained Min-Liang Tan, cofounder and CEO of Razer.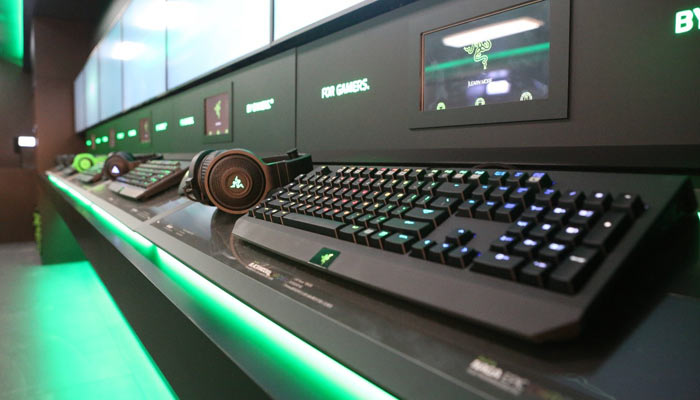 Inside the store
According to a report in VentureBeat the plans for the store include a 20-strong line-up of gaming stations for public use. These will be made up of a mixed range of Razer PCs including the Razer Blade laptop. Elsewhere in the store visitors will be able to buy from the wide range of peripherals, fitness devices, audio headsets, and broadcast products carrying the Razer name.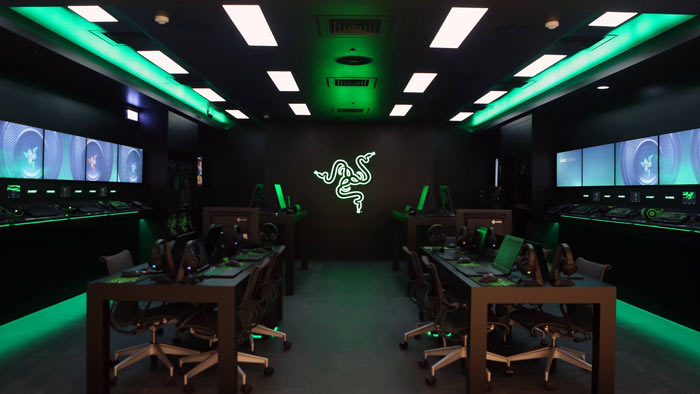 Inside the Taipei Razer Store
To celebrate the SF store opening on Saturday 21st May (doors open at 10am) Razer will be hosting a variety of events for gamers. Some of the events and highlights will make use of the store's impressive 16 x 9 ft video wall.