Razer today announced that support for the Open Source Virtual Reality (OSVR) ecosystem has grown to 38 members with the recent addition of 13 new partner companies. OSVR claims to be building from the ground up "the best Virtual Reality gaming experience," and offers a unified - but innovative - approach to input devices, games, and output.
With new of more and more VR peripherals and standards emerging HEXUS readers have commented upon the proliferation of standards and jostling of big tech industry players. Everyone, it seems, wants to make a new VR headset and become king of the hill instead of playing nicely together. OSVR similarly hopes to become the de-facto standard but is a fully open source ecosystem with both hardware and software open to other developers to work on and contribute to.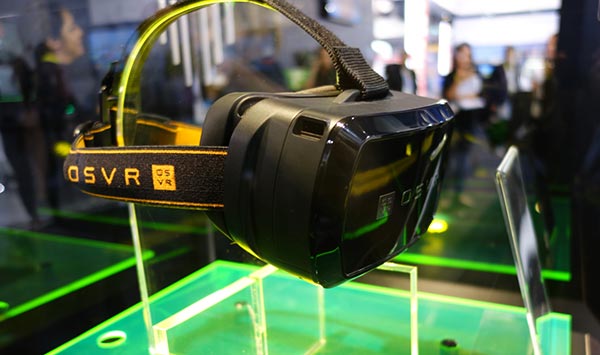 OSVR says "it's all about the games" and provides open source software plugins and APIs to developers to make their games and applications compatible with everything in OSVR. On the hardware side manufacturers and designers of hardware can download schematics to build their own peripherals and systems. OSVR hopes to be to VR what Android is to mobile Operating Systems.
Any winning standard or system requires a critical mass of support and today's announcement largely concerns support from additional companies joining the fold. Min-Liang Tan, Razer co-founder and CEO said "Being able to bring together companies doing amazing work in all areas of virtual reality can accelerate consumer-ready devices and improve overall user experiences." He added that the reception for the open source VR system has "exceeded even our own expectations". Razer and Sensics, a VR goggles and wearable eye devices maker, have worked together to make the key OSVR Hacker Dev Kit which is the first cornerstone product for OSVR and was shown off at the CES.
The supporters of OSVR include the likes of Intel, Unity, Gearbox and Bosch. New additions to the fold, announced today, are; Cyberith, Impulsonic, Jaunt, Lucidscape, Pixel Titans, SoftKinetic, Sonic VR Tactical Haptics, Tammeka Games, VisiSonics and VR Bits.