We first saw the Samsung Gear VR back in July. Unfortunately for Samsung it was announced in the wake of the Google Cardboard headset so it seemed, in some ways, like a plastic 'cardboard'. Samsung's headset has now reached availability in the US at $199.99.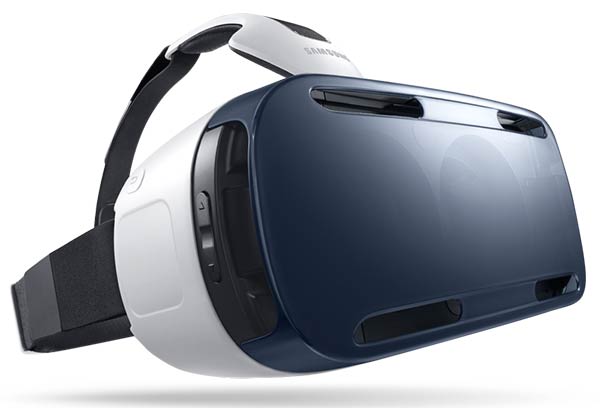 Samsung's product pages for its wearable technology device offer quite a good overview of the Gear VR headset, its functions and specifications. The headset was developed in partnership with Oculus, probably the biggest name in VR headsets. However, at this time, Samsung has beaten Oculus to the punch. Samsung has launched this first mass market VR headset – the Gear VR – while the Oculus is still a developers' product. Also the Samsung headset has a superior screen than the current Oculus Rift DK2 model: the Samsung Gear VR works only in conjunction with the Samsung Galaxy Note 4, the Oculus Rift DK2 display unit is poached from a Samsung Galaxy Note 3. These displays are a 2560x1440 AMOLED display and 1920x1080 AMOLED display respectively.
Interestingly Oculus head of mobile, Max Cohen, talked to TechCrunch about how the products sit together rather than tread on each other's toes; "There are two very different projects right now: There's Gear VR which is about portability, and there's the Rift which is about power and presence. Both of these devices have pluses and negatives, and they really are separate lines," said Cohen. He went on to say that the Samsung product is "an experimental first step," in the mobile arena while Oculus Rift is meant to partner PCs. The partnership benefits Oculus because it is learning about shipping mass quantities of product, and it learnt a lot about handling thermal problems in compact devices. The Oculus executives also said that Samsung managed to ship its mobile product first because it's "only working with one set of hardware there, one CPU, one GPU, one phone". The Oculus headset has to work with a range of PC hardware.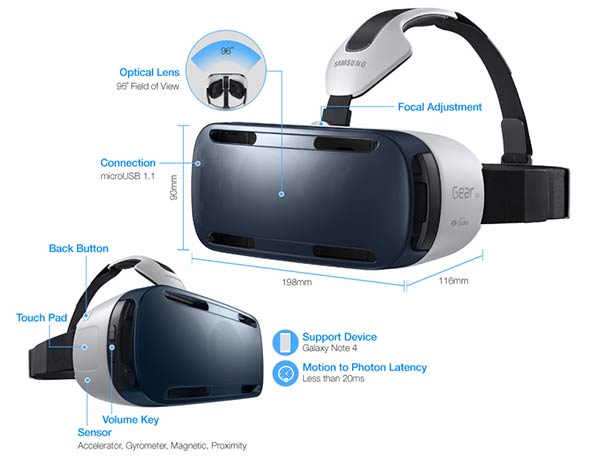 Forking out $200 for this headset plus the price of a Samsung Galaxy Note 4 is quite an expense, especially if you aren't interested in the Note 4 as an upgrade to your current smartphone. When the Oculus Rift does go mass market it is expected to be priced "as low as possible," according to earlier reports. As you won't need a specific device to pair it with, such as a particular pricey smartphone, it shouldn't be prohibitive to purchase.
As mentioned in the intro, the Samsung Gear VR is available in the US now. It is also being made available in discounted bundles with the Gear Circle headset and the Samsung Gamepad controller. While the Gear VR isn't available within Samsung's UK online store as yet, I have noticed UK residents can 'test drive' the headset at the 115 Audi Centres throughout the UK in virtual car test-drives. See the video below for that offer. Various mobile gadget stores such as Expansys and Handtec are currently listing the Gear VR wearable in the UK with it expected to be in stock "soon".