Developer Infinity Ward has confirmed rumours that the Microsoft Xbox One version of Call of Duty: Ghosts runs at a lower native resolution than upon the Sony PlayStation 4. Infinity Ward producer, Mark Rubin, confirmed the fact via Twitter, informing us that Xbox One imagery is upscaled from 720p to 1080p yet is "native 1080p on PS4". The reason behind the rendering disparity, added Rubin, was that each console was optimised to hit 60fps during gameplay.

As the EuroGamer article suggests, this news is a blow to Microsoft which has tried to downplay the speed differences between its own and Sony's next-gen hardware. In early August we heard news of a pre-launch GPU boosting tweak which had been implemented by Microsoft to speed up its next gen console. Also Microsoft previously boasted of its 300,000 server cloud to render "latency-insensitive" graphics. That cloud isn't looking so helpful right now...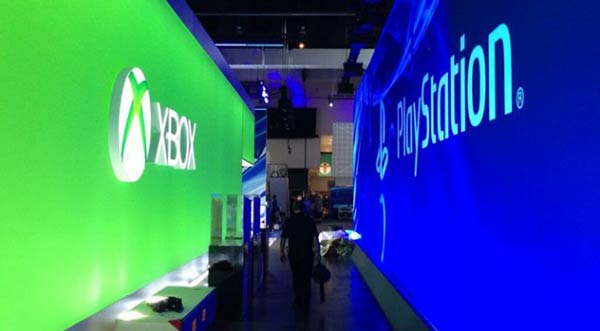 Battlefield 4: PS4 wins the next-gen console race again - but both crushed by PC.
Earlier this week EuroGamer compared the newly released Battlefield 4 on Xbox One, PlayStation 4 and a gaming PC. This article revealed that the internal resolution the consoles render the game graphics at were; 1280x720 pixels for the Xbox One and 1600x900 pixels for the PS4.
EuroGamer said this of the PS4's superior resolution when compared to the Xbox One; "As well as cutting down on jagged edges, this reduces the amount of pixel shimmer we see in motion on complex shaders or thin geometry, with distant power lines, scaffolding and other elements with sub-pixel elements creating unwanted flickering on Xbox One". However the final picture quality if affected by the upscaling to 1080p on both machines. It was found that the Xbox One imagery seemed crisper and to 'pop' off the screen a bit more compared with the softer Sony output due to some post processing by the Microsoft machine. You can read much more detailed comparisons here.
Turning to the PC version of Battlefield 4, using a system based upon an eight-core AMD FX-8350 CPU, 8GB of RAM and dual-Crossfired HD 7970s EuroGamer's testing found "the PC untouchable here on its ultra settings". A video comparing the PC and PS4 embedded below, watch at 1080p for the clearest comparison.