Every man and his dog is jumping into the tablet market in 2012, but gaming specialist Razer isn't about to create a run-of-the-mill Android-powered device.

The American peripheral manufacturer, who is usually associated with gaming mice, headsets and keyboards, is working on a high-resolution touchscreen tablet with integrated dual controllers, designed specifically for PC gaming on the go.

Powered by Intel's Core i7 CPU, the new tablet features Dolby 7.1 surround sound, two integrated force feedback controllers with analogue sticks - that bear more than a passing resemblance to a pair of Wii Nunchucks - and a 10.1in 1,280x800 multi-touch display. It will also come equipped with a 3-axis gyro, magnetometer, accelerometer, WiFi 802.11b/g/n and Bluetooth 3.0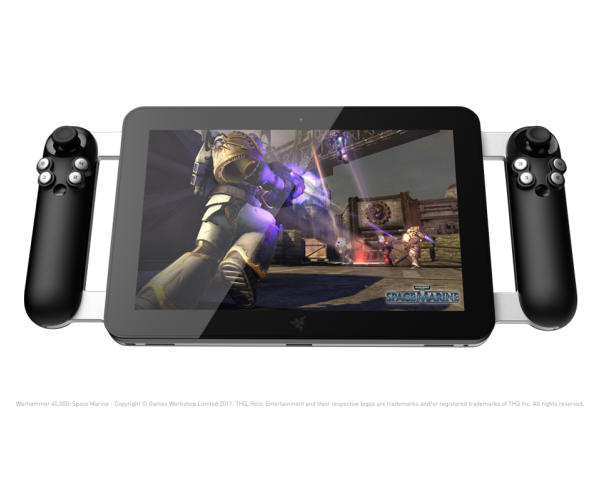 The tablet is just as concept at the moment so there's no word on pricing or availability. However, Razer has said that developer units will be available shortly.