Razer has revealed the latest addition to its range of RPG gaming mice, revealing the 12-buttoned Razer Naga Hex MOBA/action-RPG gaming mouse.

If you're wondering what MOBA means, it stands for 'Multiplayer Online Battle Arena' signalling the fact that this latest creation is built specifically for titles where speed is crucial, such as League of Legends.

The Naga Hex is Synapse 2.0-enabled, Razer's new cloud-based service that allows you to save all profile and mouse settings to a server and then grab them instantly from any computer.

It comes equipped with six mechanical buttons, so you can map the likes of spells, abilities and items, and Razer has used a mechanical key infrastructure to ensure the buttons don't need too much force to press to execute an action, claiming hack 'n slash professionals will be able to perform 250 clicks a minute.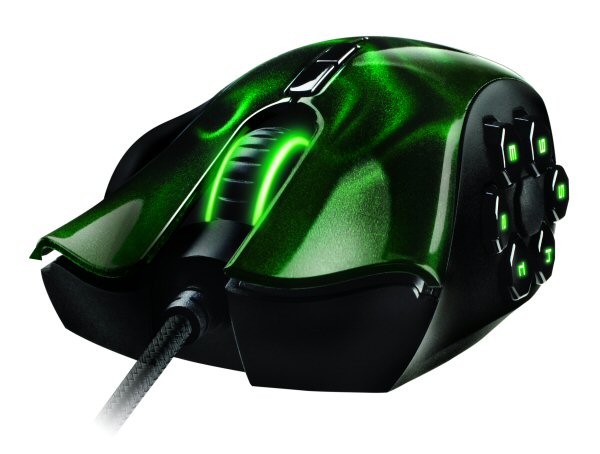 Arriving at the end of January, the Naga Hex comes with three interchangeable thumb rests and has a price tag of $79.99.



Here are the features in a nutshell:



• 6 MOBA/action-RPG optimised mechanical thumb buttons
• 11 total programmable buttons
• Special switches in buttons for up to 250 clicks per minute
• 10 million click life cycle
• Ergonomic curved design
• Razer Synapse 2.0
• 5600dpi Razer Precision 3.5G Laser Sensor
• 1000Hz Ultrapolling/1ms response time
• Approximate Size : 116mm/4.57" (Length) x 78mm/3.07" (Width) x 42mm/1.65" (Height)
• Approximate Weight: 134g/0.30lbs

You can grab more information at the Razer website.