The technical specifications of Nintendo's new controller-style games console, Wii U, have allegedly been leaked by a Japanese developer.

Due for release at the back end of 2012, Wii U Daily reveals that Nintendo's next-gen console will house a quad-core, 3GHz PowerPC-based 45-nanometer CPU, very similar to the Xbox 360's 3.2GHz triple-core PowerPC processor.

Other details reveal that Nintendo may be testing two versions of the console, one with 768MB of embedded DRAM and one with 1GB, with both sporting an unknown ATI-based graphics processor chip. If true, Nintendo's next-gen console may have the edge over Xbox 360 and PS3 in terms of raw processing power.

However, these specifications do seem unlikely, or perhaps have been quoted incorrectly. As LazyGamer points out, if we're talking embedded DRAM (eDRAM) then "that would be a ludicrous amount of really high-bandwidth memory."

As the website states:


"More likely, that wii number is not representative of system RAM, but rather eDRAM and is in megabits (Mb) and not megabytes (MB)-- meaning the device will likely have 96 or 128mb megs of memory interfacing betwixt the CPU and GPU -- 10 times more than the 10mb of embedded RAM in the Xbox 360's GPU. If that is true, then the Wii U should be capable of some pretty impressive visuals."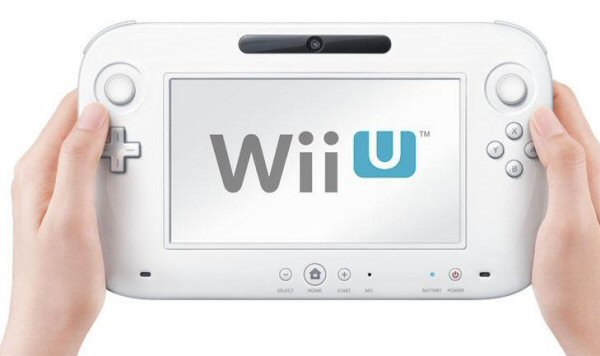 Earlier this year, there were also reports of Nintendo developing a new proprietary disc format for Wii U that will hold up to 25GB of data. Of course, we don't know what Nintendo has officially planned just yet and Wii U Daily claims that these leaked details date back to March 2011, so a lot may have changed since then.

The Wii, while hugely successful, was notably less powerful than Microsoft's Xbox 360 and Sony's PlayStation 3, but this time around it looks like Nintendo may well have a trick or two up its sleeve to start the battle of the next-generation consoles off with a bang. It's rumoured that Wii U will make its official debut at E3 in June 2012.

Wii U combines motion-sensing gameplay with the ability to support 1080p graphics. Each Wii U console will be partnered with a new controller and can also facilitate up to four additional Wii Remote or Wii Remote Plus controllers. The system will also be backward-compatible and can play all Wii games and use all Wii accessories.

In addition to the 6.2in screen, the new controller also features an accelerometer and a gyroscope, a rumble feature, an inward-facing camera, a microphone and speakers. These features come in addition to the Classic Controller button scheme – two analog Circle Pads, +Control Pad, A/B/X/Y buttons, L/R buttons and ZL/ZR buttons.