Xbox 360 is at its peak right now. We've had an amazing year of games on Microsoft's console - the best yet - and we're bowing out of 2011 with a major dashboard update and some great titles, including Battlefield 3, Batman: Arkham City and Elder Scrolls V: Skyrim, all of which have pushed the Xbox 360 to its limits.

With technology advancing at a tremendous rate, and perhaps with Microsoft keen to push forward with its plans to integrate other services and software into a new console, could we be heading for an announcement of the next-generation gaming device sooner than we anticipated?

Well, the rumours are certainly coming in thick and fast that the next system, referred to as either Xbox 720, Xbox Loop or "Ten" (depending on who you ask), could be announced early next year. Indeed, some analysts and rumour-mongerers are pin-pointing the International Consumer Electronics Show (CES), which takes place in Las Vegas on January 10-13, 2012, as the place where Microsoft will unveil its initial plans for its new machine.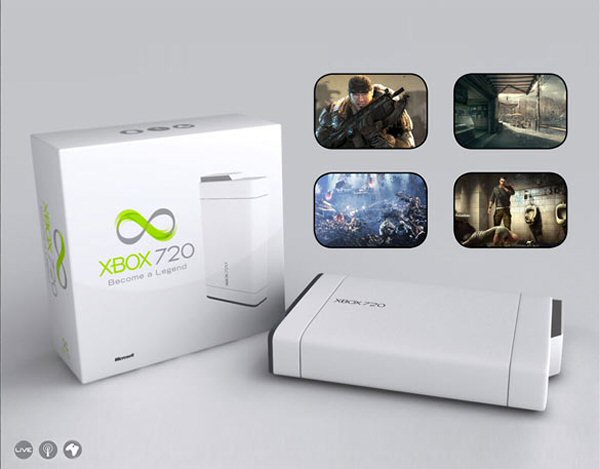 Mock-up of next-gen Xbox



Let's round-up those rumours

One of most credible rumours about the new Xbox comes from MS Nerd, an insider source who has in the past been right with some of its predictions.

"I am now stating that Xbox codename "loop" (the erstwhile XboxTV) will indeed debut a modified Win9 core. It will use a Zune HD-like hardware platform—a "main" processor with multiple dedicated assistive cores for graphics, AI, physics, sound, networking, encryption and sensors," writes the anonymous poster.

Windows integration

Furthermore, the writer goes on to speculate that it may even feature, in some form or other, the yet-to-be-announced Windows 9 platform.

"It will be custom designed by Microsoft and two partners based on the ARM architecture. It will be cheaper than the 360, further enabling Kinect adoption. And it will be far smaller than the 360. It will also demonstrate how Windows Phone could possible implement Win9's dev platform on the lower end."

Windows Weekly on the other hand believes that it will sport Windows 8 integration, as well as tying in with the Windows Phone Mobile OS.

"They are going the Apple route where they want this thing to integrate very tightly with Windows 8 and Windows Phone, which is a problem with the current Xbox," says Paul Thurrott in the Windows Weekly video show.

Thurrott also believes that it will incorporate the Metro UI, which you can currently see on Windows Phones sporting a horizontally-panning layout, and large thumbnails.

"Codenamed TEN, is all about Metro, embedded Silverlight and an Apple-like integration with Windows and Windows Phone," he says.

ZDNet also believes the new Xbox will come with Windows desktop integration, citing the following job advertisement by Microsoft, which has now been pulled off the web.

"We are at the early stages of defining and architecting and developing excitement around gaming in Windows and the Web. We have a highly visible company-wide charter to promote gaming and empower game developers to create compelling, immersive, rich experiences in Windows and on the Web," reads the ad.

A more social and personal experience

The video, below, hints at what we can expect from the Xbox Live portion of the new console. Though the video was filmed by the Windows Gaming Experience team in 2010, it shows how deep Microsoft plans to go to deliver a personal and social experience. This type of Xbox Live experience is almost certainly going to make it onto the next Xbox.





'Avatar-like' graphics

The Examiner reports that the next-gen Xbox will boast graphics on a par with the film Avatar, which set a new standard for film making in 2009. The quote comparing Avatar to the new Xbox graphics actually comes direct from AMD, who developed the graphics chip for Xbox 360, and who are likely to involved in the development of the Xbox 720 too.

"While AMD would not confirm they were actually working on the 360's successor, director of ISV relationships at AMD, Neal Robison, stated that gamers have a lot to excited about," writes The Examiner.

AI evolution

Robison also talked about how he believes AI will evolve in the new console.

"The next-gen hardware will allow for every pedestrian in a game such as Grand Theft Auto or Saints Row to have a totally individual mentality, meaning when you shoot a gun or run someone over they don't all just do the same thing," he says. "There will be no more mob mentality, where everyone just screams and runs away; every NPC will actually be an individual character."

Release date

There are a lot of different predictions flying around regarding the release date of the next-generation Xbox. Microsoft has always said the current console would have a 10-year life cycle, which would put the release of the Xbox 720 at 2015. However, Develop reports that industry sources have told them that it will arrive at E3 in June 2013.

For the time being all we can do is speculate until Microsoft comes along and puts all the rumours to rest.