Earlier this month we saw Microsoft unveil plans for its game streaming service, dubbed Project xCloud. In a blog post it described the service as delivering all the game you want to play on any device of your choosing, wherever you may be. The service could deliver 3,000+ Xbox games using state-of-the-art global game-streaming technology via a worldwide network of custom Azure data centre blades, we learned at the time.
One issue with playing any but the most basic games, or games designed for touch, on a smartphone or tablet is the on-screen controls/overlay. These obscure the play area, and lack the tactility and precision offered by real controllers. In my experience, my fingers and thumbs sometimes lose their place and start missing the controller hot-zones on the screen, which is very sub-optimal in any action game. There are generic Bluetooth and similar controllers but Microsoft Research has been designing some 'console quality', egonomic, and adaptable controllers which could really enhance Project xCloud on your portable device.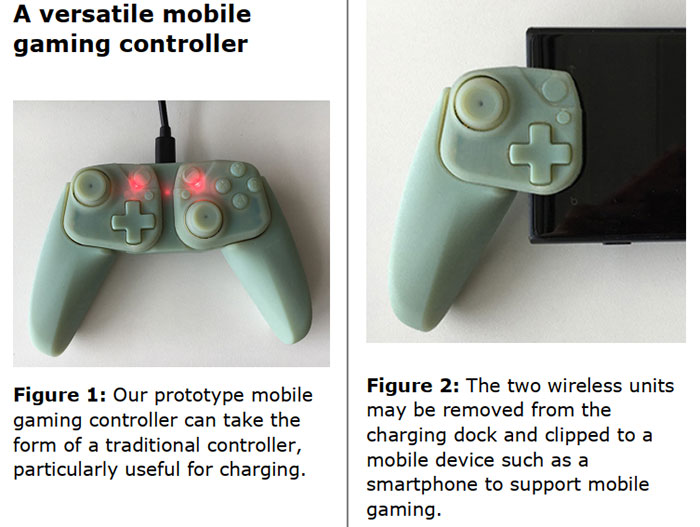 This blog post describes a "prototype accessory concept," which was designed after research and feedback from gamers. There are no signs or commitments that these controllers will be manufactured and sold at this time. A PDF provides more details and images and I've made some screenshots for this article, above and below. The PDF was produced way back in 2014, but the Microsoft Research blog re-surfaced the publication just a few days ago.
The controller described in the document has five main components plus a connector cable. All together it can be assembled intro a traditional looking game controller, however the centre section is for charging / wired connection, either side there are button and joystick arrays (independent Bluetooth low-energy devices), these can be made more comfortable by adding hand grips below.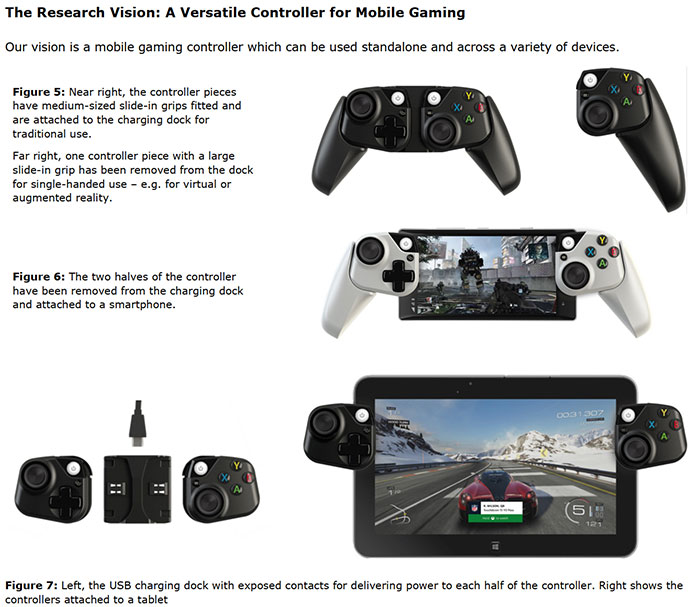 As per the images, the controllers can be clamped in various configurations to smartphones and tablets and half of a controller can be used in single handed mode - e.g. in virtual or augmented reality applications. It would be a smart idea to bring some supporting hardware to market alongside the Project xCloud service, when it is ready, so I hope these controllers or similar do get produced.