Enthusiast grade PC components and peripherals maker Corsair has launched a new gaming chair. The Corsair T1 RACE Gaming Chair is said to be "inspired by racing, crafted for comfort and built to last." It comes in a variety of eye catching accent colours and trims and is based upon a solid steel constructed chair, with extra padding and support where you need it, atop of a five wheel base.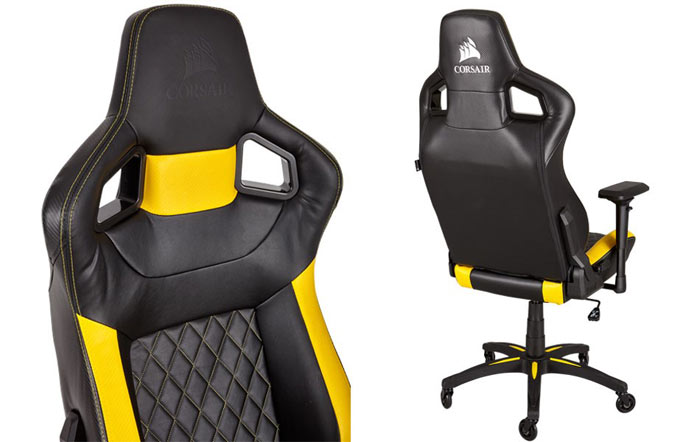 Corsair talks a lot about the materials that it has used to make this chair. The construction is said to be steel, cushions are made from dense foam - with extra support in the adjustable neck and lumbar regions, seat coverings are "luxurious PU leather," and its caster wheels are made from easy glide nylon.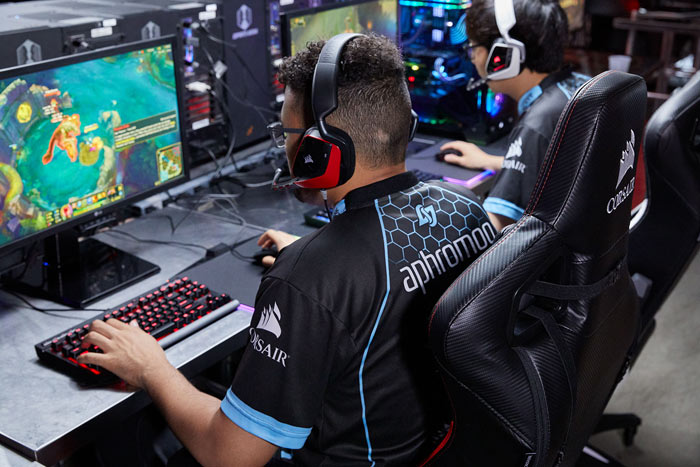 Beyond quality of construction, adjustability is essential to long-term comfort when seated in a chair. Corsair claims to have this very well covered too. The seat back reclines and as mentioned above, neck and lumbar support pillows can be adjusted, you can adjust them for position to suit your height.
Corsair has equipped 4-D adjustable arm rests too. How has it added up these four dimensions? Adjustments are available for height, left and right movement, forward and backward position, and some swivelling/turning adjustment. Of course the seat is height adjustable with a (steel crafted class 4) gas lift lever. The same lever works as a tilt lock or can be used to adjust the seat angle by an additional 10 degrees (that's in addition to the reclining function which adjusts between 90 and 180 degrees).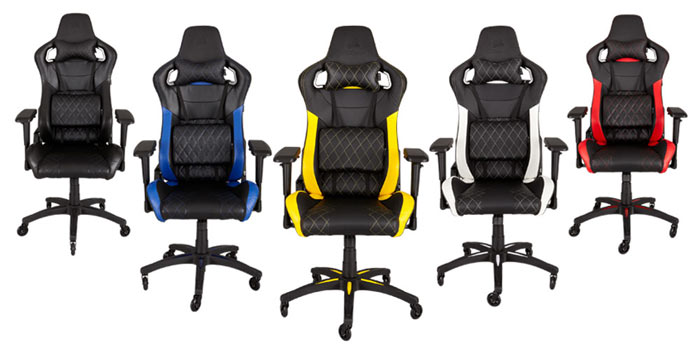 In the UK the Corsair T1 RACE Gaming Chair carries a pretty hefty price tag of £299.99. For that price you get a wide choice of accent and trim colours (yellow, white, blue, red or black) and a 2 year guarantee. Corsair says it's available immediately from the usual Corsair stockists, worldwide.
Specification
Maximum Seat Height: 42cm
Minimum Seat Height: 32cm
Maximum Arm Height: 38cm
Minimum Arm Height: 28cm
Backrest Height: 95cm
Backrest Shoulder Width: 56cm