Yesterday evening at the Apple iPhone 7 launch event, Nintendo's Shigeru Miyamoto came on stage to make a special announcement. The big gaming industry news is that the first Super Mario Bros game is coming natively to smartphones with the launch of Super Mario Run in December. In reaction to the announcement Nintendo's shares have surged as much as 18 per cent today in Tokyo.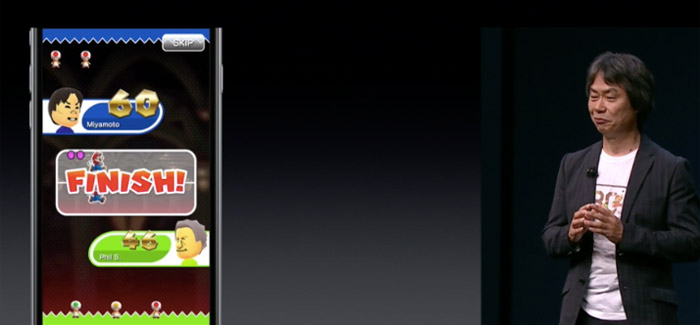 Super Mario Run was confirmed to be on the way to iOS yesterday evening. It will debut in the Apple App Store in December. The game will be free to download but players must pay up (via an in-app purchase) to unlock the whole game, similar to ye olde shareware games model. Android fans won't be left out in the cold, Nintendo has updated Kotaku with the information that "We do intend to release the game on Android devices at some point in the future." However, you will notice that statement is vague about the release date.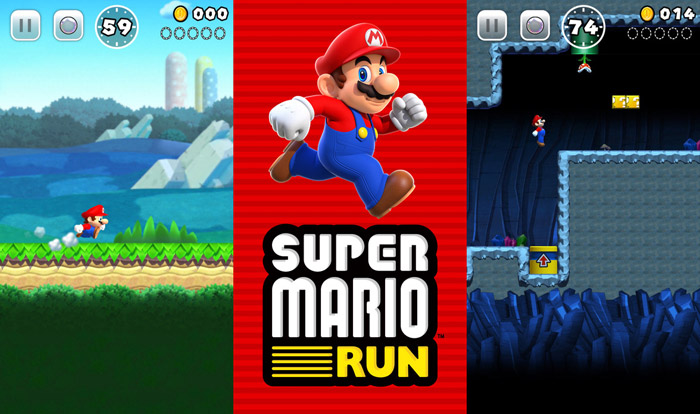 In the Super Mario Run's app store description it is said to be "a new Mario game you can play with one hand". The game offers three play modes including single player against the clock, challenge mode, and map creation mode. Super Mario Run is an auto-scrolling screen tapping game with the skill focus on the timing and duration of your screen taps – critical to grab coins and avoid hazards.
Kotaku has snipped the Nintendo Super Mario Run portion from Apple's iPhone 7 event last night, and I have embedded it above for your convenience.