Microsoft has revealed its plans to launch a new Age of Empires game onto mobiles this summer. The new game is entitled Age of Empires: World Domination and it will be an entirely new game rather than a port. This free-to-play title will be developed by Japan based KLabs Games for launch on iOS, Android and Windows Phone.

It has been known that Microsoft was going to bring a version of its Age of Empires franchise to mobile since last summer but it is only now that the tile and other details have become official. Also it is good to see we have an announcement trailer published on YouTube which shows the game in action on a tablet, giving viewers a hint about how it runs and plays.
Microsoft says in Age of Empires: World Domination players can:
Dominate with over 100 legendary heroes to choose from.
Create your ultimate battle unit with distinct troop types.
Create your own empire with structures from history's greatest civilizations.
Challenge other players or team up with friends and conquer the world.
Deploy advanced tactics in battle with simple & intuitive touch gestures.
Lead your troops with a revolutionary battle system just for mobile.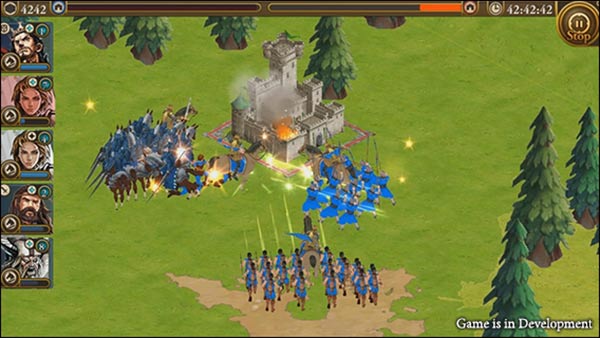 However there are no hints about how the free-to-play mechanism will fit into the game. Perhaps that is yet to be decided as the screens and trailer video are labelled as "in development". Nevertheless if you are a fan of this RTS game series you might be happy to hear that Age of Empires: World Domination is coming in "summer 2014" for iOS, Android and Windows Phone. Interested gamers can pre-register to "receive early updates and premium information" about the game.