Angry Birds creators Rovio will release Amazing Alex to games hungry Android and iOS users in July, the company announced on Thursday. Rovio have been milking the success of Angry Birds for what seems like an eternity and have been looking to introduce another cash cow into the stable before interest in Angry Birds falls off the perch. Presumably the in-house development team is suffering from Angry Bird flu induced myopia as Rovio has bought in an IP previously known as Casey's Contraptions and tweaked then rebranded it as Amazing Alex. It's a physics puzzler type game.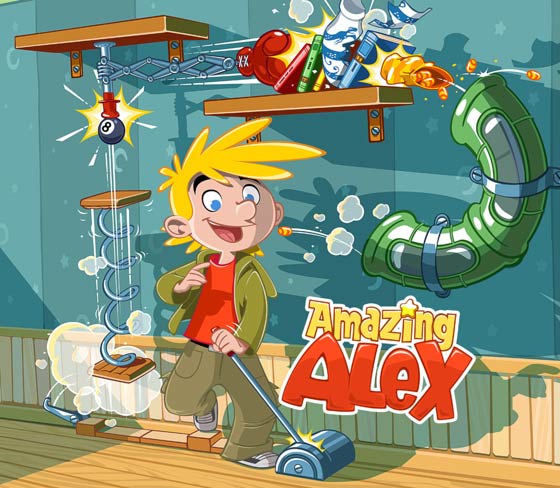 The game features Heath Robinson contraptions that must be set up and interacted with by the game player to achieve set goals. The goals can be achieved via a number of solutions which can be shared giving this modern version of The Incredible Machine a social aspect.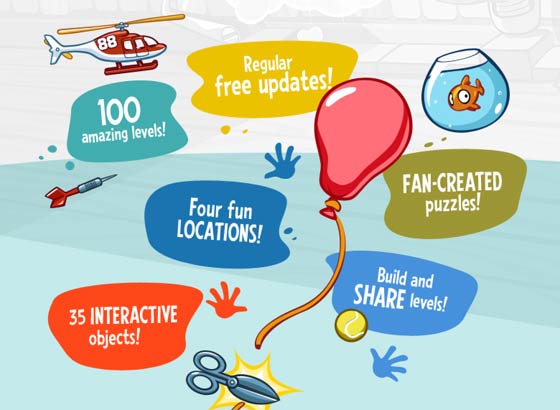 To enhance its longevity the game will feature a built-in level editor with which you can make your own puzzles making use of 35 built in interactive objects such as catapults, balloons and seesaws. Just like you can share your unique solutions to the pre-set puzzles you will be able to share your own level designs with which to torment your friends. "With other fans constantly creating and uploading new levels, there are always new challenges to check out!" says Rovio.
The teaser video isn't very revealing so it's worth having a look at the Casey's Contraptions video mentioned above to see a bit more action. A Windows (Phone) version will arrive in due course. Will Amazing Alex be a hit of anywhere near Angry Birds proportions?