Back in June this year HEXUS reported upon the newly announced strategic partnership between AMD and Samsung. The headline news was that Samsung would leverage AMD's RDNA graphics know-how in its upcoming processors for smartphones, tablets and more.
The deal involves licensing AMD graphics IP and will mean that there will be co-development of advanced graphics technologies and solutions with a particular focus on mobile. With the growth in popularity of gaming smartphones and other portables, the benefits of an AMD Radeon tie-in are quite obvious, on the face of it.
In its statements about the partnership Samsung was very enthusiastic, saying that "AMD will allow us to bring groundbreaking graphics products and solutions to market for tomorrow's mobile applications," perhaps even delivering "disruptive" change to the mobile market. In return, Samsung will be paying AMD royalties and license fees for the use of Radeon RDNA tech.
During a recent Q2 2019 earnings call from Samsung, it was pleasing to hear of an estimated date for seeing the first fruits of its new partnership with AMD. As NoteBookCheck reports, "the South Korean giant expects the first Samsung-AMD chips to come to market by 2021 at the earliest." This raises the possibility of seeing Galaxy devices with AMD graphics on show at the CES 2021, in about 18 months time, or the MWC 2021 a few weeks later.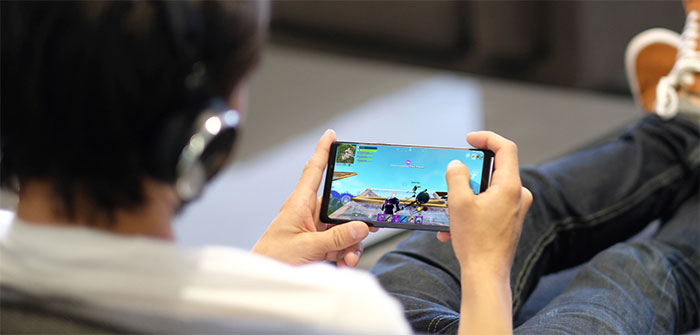 Samsung doesn't currently have a dedicated range of gaming smartphones or tablets. Instead it pushes the gaming capabilities of its premium devices in the Galaxy S, and Note series - with particular attention paid to VR. By the time Samsung's partnership with AMD produces mobile devices with Radeon graphics, that strategy could change.