Over Christmas, Sony has launched an official Lemmings game for mobile. Available on both Android and iOS, the game has been tweaked with a mobile friendly design, with touch controls, portrait screen orientation friendly level design, and more. Unfortunately it also encompasses those modern gaming industry trends of ads and in-app purchases - this is how Sony has decided to monetise the classic game mobile launch.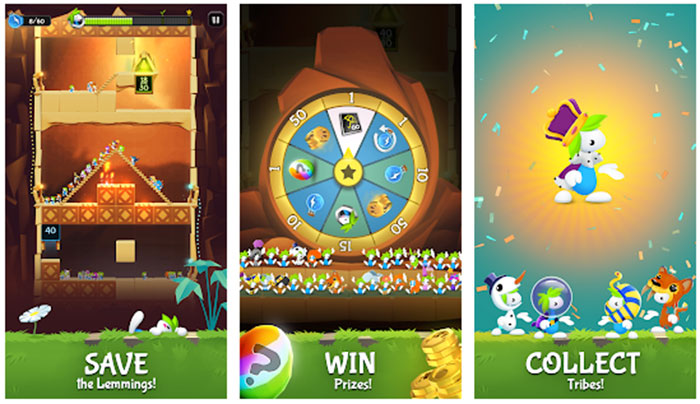 Lemmings debuted on the Amiga in 1991, developed by DMA Design and published by Psygnosis. This puzzle platformer became a big hit for the home computer and spread over to other computers and consoles in the early 90s. The purpose of the game was to direct the stream of care-free Lemmings safely 'home' rather than let them march along to fall from precipices, drown, be squashed, or otherwise meet their doom. A limited number of on-screen Lemmings could have their behaviour changed in order to save the majority - be changed into blockers, diggers, climbers, builders, and others.
Sony and developer Sad Puppy have worked to include the original playability plus modernity in the shape of collectible 'tribes' and online tournaments. As a free-to-play game you are presented with a limited amount of energy for your 'engineers' but you can pay a one-off $7 to get rid of this limit so you are only left with some ad banners (game requires you to be online).
The main features of the new official Lemmings game for mobile are as follows:
Simple, one touch controls mean you can save Lemmings any time, anywhere!
Thousands of levels filled with puzzles, traps and hazards!
Voyage through the universe, building planets for your Lemmings to party on!
Discover and collect unique tribes of Lemmings. You'll never know who you'll find next!
Compete against players across the globe in tournaments for huge prizes!
A network connection is required
Sony PlayStation Classic
Both in the US and over this side of the pond this classic mini console has had its price slashed. Reports say that this was due to its poor emulation performance and muted reception. HardOCP notes that the official Sony console runs smoother when using a hack to shoehorn a beta version of RetroArch specifically designed for the PlayStation Classic onto the console. Previous reports suggest that the Nintendo Classic SNES is (oddly) better at PS1 gaming, and the Amazon Fire TV Stick 4K runs RetroArch even better.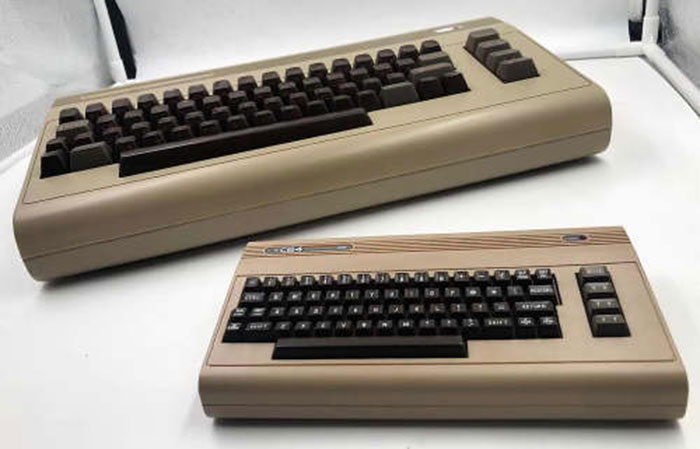 C64, not mini
On Christmas Eve Retro Games Ltd shared the news that it was going to offer a full sized C64 in 2019. The firm is building on the success of its THEC64 Mini. Importantly the new full-sized model (pictured above) will come with a "fully functional integrated keyboard".
POCO, or Pocket Raspberry Pi Gaming Kit
While this isn't expressly a retro gaming platform, it would be good for such a purpose. Sir Clive Sinclair's nephew, Grant, has designed this build-your-own 12mm thick pocket gaming computer. As per its name, it is built around a Raspberry Pi (Zero W model) and the supplied kit can be assembled in about half an hour.
The pre-soldered components to create the handheld console are joined by a wide-angle camera, loudspeaker, 2.8-inch touch screen (320 x 240 pixels), a 3-5 hour battery, and control pads for gaming convenience and fun. As a RasPi is on board, users can connect suitable peripherals for programming animations and games for their own consumption or sharing with others.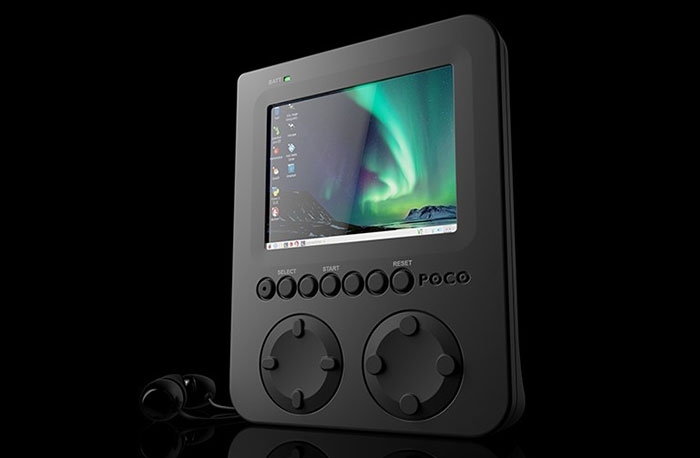 The POCO costs £149 and is available now.