Capcom is getting ready to unleash a brand new title in the massively popular Monster Hunter series on the Nintendo 3DS, and it looks bloody brilliant too.
Monster Hunter 4 was revealed at Nintendo's pre-TGS conference with an impressive trailer, highlighting new platform mechanics and some awesome-looking scenes that show the player scaling ferocious and formidable beasts, Shadow of the Colossus style.
There's a good chance Monster Hunter 4 won't hit stores until late 2012 or even 2013, but Monster Hunter Tri G - an expansion of the Wii title developed specifically for the 3DS handheld - should tide gamers over when it launches in Japan on December 10.
Although Nintendo failed to mention the ghastly looking Slide Pad at their conference, they did reveal the first official image of it on their website. It too will be released later this year alongside Monster Hunter Tri G, packaged both separately and as a bundle.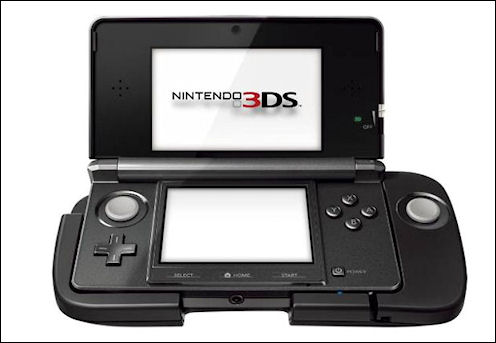 Monster Hunter has seen its place on the Xbox 360, Wii and PC in Japan but it's mostly associated with the Playstation 2 and especially the PSP, on which last year's Monster Hunter Freedom 3 managed nearly two million sales on day of release.