He's small and evil… well, not really.
Eidos has confirmed that Death Jr.: Root of Evil, the spine-tingling platform shooter with bags of humour from developer Backbone Entertainment, will be released on Nintendo Wii in summer 2008.

Players will take on the role of the Grim Reaper's teenage son, Death Jr., as he and his friend Pandora, whilst arguing over a cocoon they've collected for a school biology project, accidently release an evil and powerful spirit called Furi. In order to stop Furi and her hordes of nasty minions, Death Jr. and Pandora must team up with their wacky group of friends and fight their way across a series of crazy, fun-filled locations.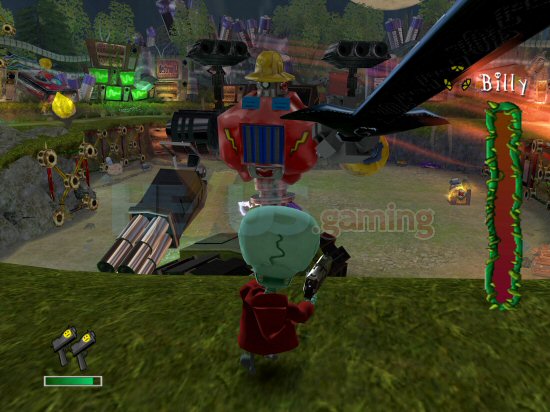 Click for larger image



You'll be able to play as Death Jr. or Pandora or even choose to play cooperatively with a friend using both characters. Players will be able to battle their way through 19 levels, fighting over 60 enemies and bosses in a blend of 3D platforming and shoot 'em up action.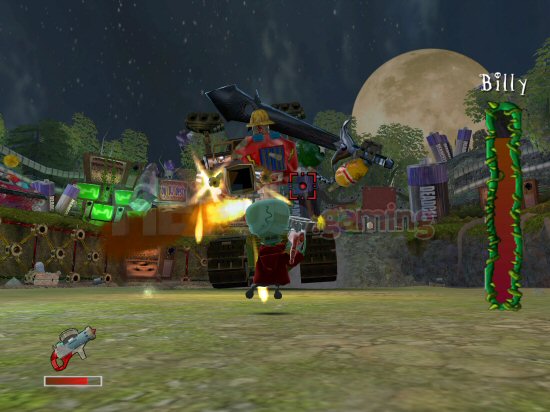 Click for larger image



Death Jr can use the fabled scythe and Pandora, kinky cow that she is, has a whip, as well lots of upgradeable weapons including everything from twin pistols to C4 Hamsters (which I just gotta see!)


Click for larger image



Death Jr.: Root of Evil is set for release in summer 2008 on Nintendo Wii.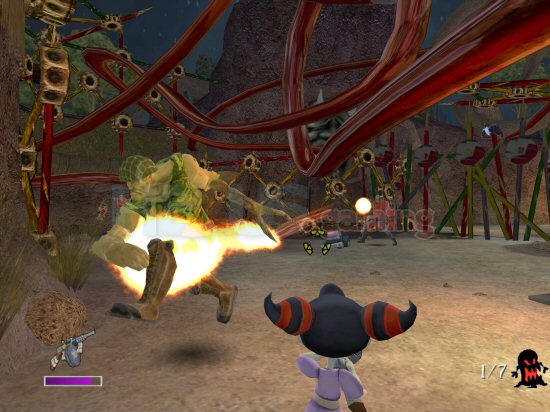 Click for larger image