With the recent addition of a 3D Skybox that will help players become more aware of their surroundings, TLBB Europe opens its gates to the unique and imaginative scenes that have helped make it an award-winning game in China for the last 3 years running.

Landscapes have long been an important part of the "MMO pre-requisite" and aside from the fact that most games take place on a well thought out map that will make up an overall continent (bar the inclusion of most Sci-fi titles), China's most successful MMORPG offers an absolute visual treat when it comes to emulating the far and distant lands of ancient China almost to perfection.

TLBB's story has been developed around the lives of ancient Chinese heroes such as Xiao Feng, Duan Yu & Xu Zhu and, with the concept of Buddhist errantry in the original work by Louis Cha, TLBB offers a virtual world filled with good and evil, love and hate. Click here for more about the story.

This tale of good and evil reflects well in a number of accurate portrayals such as the Werewolf Plains - where the once calm and peaceful horizons that overlooked the nearby quiet fishing villages are now patrolled by the evil Wolf Men who previously occupied the Da Li dam. This intrusion has since led to their control over the Tea and Horse road which leads through to the village.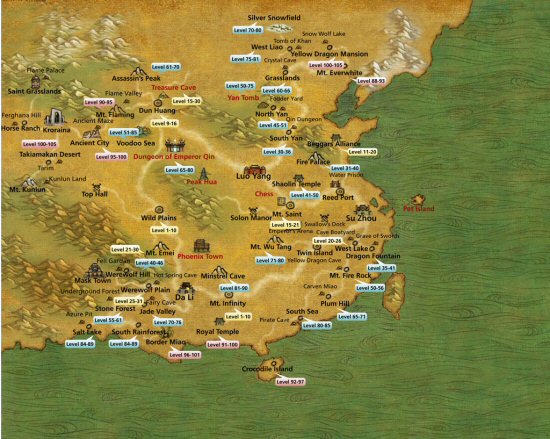 The 'Jade Gate Pass' is the most northern part of the Silk Route with connections to other places in the Western territories. It derives its name from when the purest Jade was being imported through to the central plains. Following a love misfortune between the Uighur Princess and Guangli Zhu, a battle commenced between the Xi'a and Han armies in this once "settled" land and in a worthwhile twist to TLBB, players will be able to assist General Wenguang Yang in retrieving the Jade Gate back from the Xi'a army, thus reaping the rewards from grateful villagers.

All warriors will start off in the beautifully rendered Da Li City, which is located in the South West region of the map. It's here where players are guided first hand by their earliest mentor, Master Zhao, and here where the book - Tian Long Ba Bu – originally promotes the magnificent world of martial arts. Much time has been devoted to adding extra features such as those of The Puppet Alley at the rear of Smart Temple in the North East, which contains a number of secret traps or The Arena and The Dragon Terrace that sit opposite one another, hosts to various battle grounds.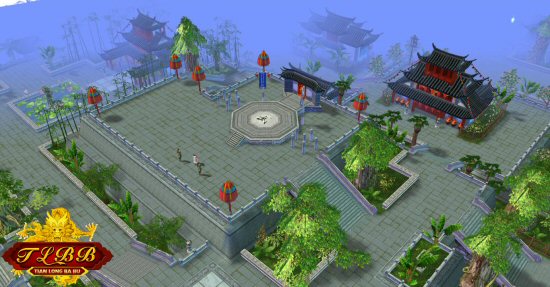 TLBB's highly trained development team in China has invested a lot of time and effort into maximising the unique journey of discovery that players can enjoy when levelling up during the game. Not only are gamers met with an array of different fighting styles to choose from - for more details click here – but they are lead through an actual journey of land discovery too.

To help you along the way, ChangYou EU has kindly provided some very useful links:

City NPC – Click here
World Map – Click here
Class NPC – Click here
Wild Scene NPC – Click here

After all, a player can only be guided along the path, not shown it… Just ask Master Zhao…