With such an incredible line-up of games to choose from between now and Christmas, the last quarter in 2011 is shaping up to be one the best in video game history. We've debated, argued and changed our minds a dozen times while deciding on the five must-have games, but we've finally made a decision.

Without further ado, here's out top five picks in the lead up to Christmas. Let us know if you agree by joining in the debate in the community forums.

Batman Arkham City
Publisher: Warner Bros
Developer: Rocksteady Studios
Release Date: October 21, 2011

Batman: Arkham City, takes place in Arkham City, the new maximum security home for all of Gotham City's thugs, gangsters and insane criminal masterminds. Set inside the heavily fortified walls of a sprawling district in the heart of Gotham City, it will introduce a brand-new story that draws together a new all-star cast of characters and murderous villains from the Batman universe, as well as a vast range of new and enhanced gameplay features.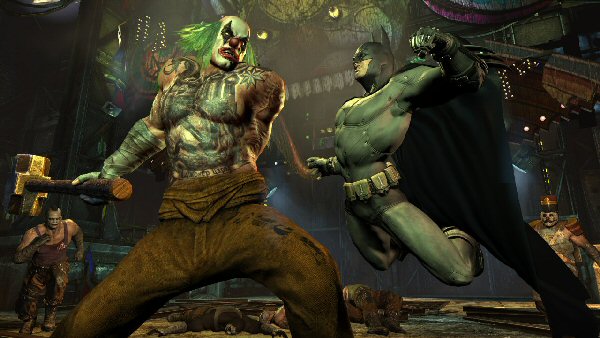 Click for larger image



Battlefield 3
Publisher: Electronic Arts
Developer: EA Digital Illusions CE
Release Date: October 28, 2011

Battlefield 3 puts players into role of the elite U.S. Marines. As the first boots on the ground, players will experience heart-pounding missions across diverse locations including Paris, Tehran and New York. As a U.S. Marine in the field, periods of tension and anticipation are punctuated by moments of complete chaos. As bullets whiz by, as walls crumble, as explosions force players to the ground, the battlefield feels more alive and interactive than ever before.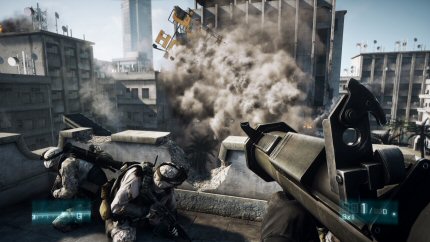 Click for larger image



Elder Scrolls V: Skyrim
Publisher:Bethesda Softworks
Developer:Bethesda Game Studios
Release Date: November 11, 2011

The Empire of Tamriel is on the edge. The High King of Skyrim has been murdered. Alliances form as claims to the throne are made. In the midst of this conflict, a far more dangerous, ancient evil is awakened. Dragons, long lost to the passages of the Elder Scrolls, have returned to Tamriel. The future of Skyrim, even the Empire itself, hangs in the balance as they wait for the prophesized Dragonborn to come; a hero born with the power of The Voice, and the only one who can stand amongst the dragons.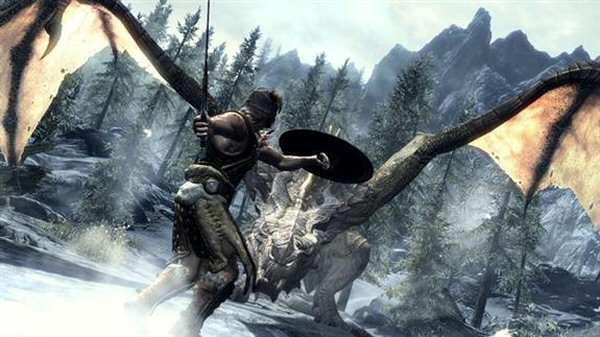 Uncharted 3: Drake's Deception
Publisher:Sony Computer Entertainment
Developer: Naughty Dog
Release Date: November 2, 2011

In the midst of an elaborate con to settle a twenty-year old score, fortune hunter Nathan Drake stumbles into a centuries-old conspiracy that puts him back on the trail of his infamous ancestor, renowned explorer and privateer Sir Francis Drake.

But his search for a lost 16th-century treasure leads him to an even greater discovery – an ancient secret that ensnares him in a web of deceit, pitting him against a shadowy clandestine organization and the occult treachery of its cunning and ruthless leader.

Star Wars The Old Republic
Publisher: Electronic Arts
Developer: Bioware
Release Date: Q4 2011 (tentative)

In Star Wars: The Old Republic, players will explore an age thousands of years before the rise of Darth Vader when war between the Old Republic and the Sith Empire divides the galaxy. Players can choose to play as Jedi, Sith, or a variety of other classic Star Wars roles, defining their personal story and determining their path down the light or dark side of the Force. Along the way, players will befriend courageous companions who will fight at their side or possibly betray them, based on the players' actions. Players can also choose to team up with friends to battle enemies and overcome incredible challenges using dynamic Star Wars combat.

That's just five of the great games due for release over the coming months, but there's plenty more to spend your cash on, including: Resistance 3, Dead Island, Gears of War 3, FIFA 12, RAGE, Forza 4, and Silent Hill: Downpour.