EIEF - Edinburgh Interactive Entertainment Festival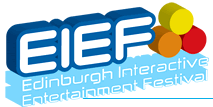 Such is the dedication of Team HEXUS staff that come hell or high water, nothing stops us from doing our very best to achieve our goals… the price of this dedication so far is that as I write this I have been awake for 27 hours straight and it's only 9am!

But why subject myself to such deprivation? Well, to bring you the best in games coverage, HEXUS.gaming is in Edinburgh this week, covering the EIEF, Scotland's largest gaming show and one of the few 'hands on' events left for the UK public since the demise of Gamestars.

As I now write this, EIEF is just kicking off and I'm on the kind of caffeine buzz only Pro-Plus and multiple Espressos can provide. The reason for the sleep deprivation falls to failing laptops, which though having previously given faithful service now refuse to display anything on the screen… a mere two days before the event.

Luckily, those superb chaps at Rock stepped in at the eleventh hour and deprived themselves of the very latest sample laptop, the Rock Hardbook. With just hours to spare, those guys couriered this still warm from the soldering iron sample out to me and helped save the day. But of course, a travelling journo needs lots of software installed and ready to roll, and with no guarantee of a broadband connection at my base in Edinburgh, my departure was delayed by 4 hours as I installed and configured everything needed to bring you the news from EIEF.

Then it was a case of bundling everything in the car and driving up overnight, arriving in Edinburgh at 4.30am this morning. By the time I'd unloaded and got myself sorted, there was no point going to bed as I risked crashing out and oversleeping… so here I am, sitting in a coffee shop (no, not Starb***s), pumping up on double Espressos and chewing Pro-Plus like they're Smarties… and all the while looking and feeling uber-cool with my titanium alloy cased HArdbook, of which I'll tell you more about later.