How does it tie in with Everquest
HEXUS:Can you tell us about Legends of Norrath and how that ties in with the EverQuest games?

Kyle Legends of Norrath (LoN) is a digital trading card game that exists in the same rich universe as the EverQuest games. Great care was taken to capture popular characters, items, monsters, and even raid encounters from the EverQuest games. We want players of those games to have a sense of familiarity when coming to LoN, and as they explore the game, continually find the iconic imagery and story from the game they love.

LoN is tied seamlessly into EverQuest and EverQuest II. Players can launch and play LoN from within the EQ or EQ2 client – meaning they can be chatting and playing both games simultaneously.

Having elements for each game represented in the other was a major factor when designing and incorporating LoN into the EverQuest games. LoN cards drop in each of the EverQuest games when you defeat and loot a monster. You can easily transfer those cards to your LoN account. And we have "loot" cards – items that can be redeemed in EQ and EQII – that drop from booster packs in LoN.


HEXUS:An online-only trading card game is something pretty new, where did the idea come from?

Kyle Sony Online Entertainment acquired Worlds Apart Productions, creating SOE Denver, with the intent to incorporate trading card games into their existing product lines. Worlds Apart was the industry leader in digital trading card games with a number of products developed in conjunction with physical trading card games. When developing a game to compliment EQ and EQII, as the target audience was an online gaming community, it made sense to do an online-only trading card game.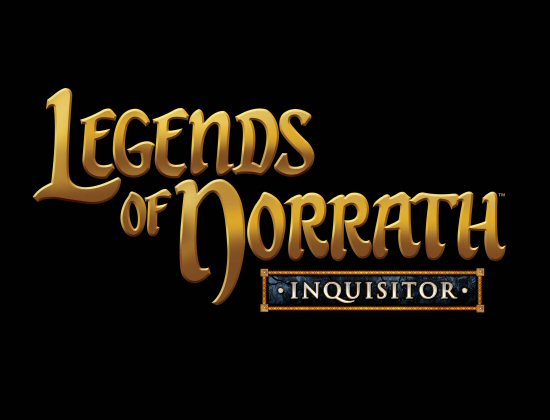 HEXUS:Looking at the Legends of Norrath site it looks pretty complicated so, be honest, is it easy for a newbie to make mistakes and not get owned or will I get my arse handed to me in my first game?

Kyle As with all games, there is a learning curve, and you could get worked over if you just jump right into the competitive tournament environment. However, Legends of Norrath has several things going for it that really make it new player friendly.

There are online tutorials that explain all the rules of the game step by step, and you can back them up or re-do them as needed. The game engine enforces the rules, so cards will only let you play them when they are a legal play (and they hint at you if you can play them). We have over 35 single-player scenarios that new players can use to build up skills until they are ready to try some casual games against a human opponent. Also, our starter decks are designed to give new players a pre-built deck that is balanced to play against other starter decks. Lastly, there is a deck builder wizard that helps you construct a deck from the cards you own.


HEXUS:What do you think the appeal of Legends of Norrath is and are there plans to roll out similar games with other Sony titles? Do you think there'll be a Star Wars Galaxies trading card game? The Matrix perhaps?

Kyle I think there are several things that make LoN appealing, including the ability for EverQuest and EverQuest II players to explore a new aspect of the universe they are so involved with. They can also get fun new loot items to show off on their MMO characters, including new mounts and illusions. The LoN gameplay is deep enough to appeal to any strategy game player, but the game has a lot for new and casual players as well.

I can't speak to the Star Wars Galaxies or Matrix games questions specifically, but SOE has a lot of great licenses that we're excited about here at the Denver studio!


HEXUS:With Legends of Norrath enriching the EverQuest universe and adding a new dimension in gameplay, do you have any other plans for both titles, maybe something like liking up with GPS handsets so you can battle against like-minded Legends of Norrath if you geographically get near them… or something like that?

Kyle We don't have anything in the works like that at this point, but it would be fun to have it on the PSP to do something like that.


HEXUS:If there was one thing you could change about Legends of Norrath with just a snap of your fingers, what would it be?
Kyle More raid content, especially the 4v1 where four LoN players team up against a tough AI opponent. Raids are great fun and players really eat them up. There is nothing better than taking down the big bad guy with a group of friends. It takes a lot of time and effort to come up with the raids and make sure they are balanced, which has limited how many we've released so far. We have big plans for raiding in LoN that we'll be rolling out in the coming months.

You can play Legends of Norath for free by visiting the official site.

Check back on HEXUS.gaming later today for the EverQuest competition in which we're giving away 5 copies of the EverQuest 2 complete pack.