The next stage in augmented reality gaming.
Augmented Reality
At the PS Vita preview event, Michael Denny revealed the next phase in augmented reality for PlayStation. Six augmented reality cards will be available at launch with free games to download from the PlayStation Store. These will allow gamers to play a selection of games that make full use of the AR capabilities of the hand-held console.





PlayStation also revealed that PS Vita will be the first games console to utilise WAAR (Wide Area Augmented Reality) technology. In contrast to familiar single-card AR, WAAR uses up to six cards and allows for a much larger gameplay area than gamers have previously experienced. PS Vita will also support markerless AR, that can do away with cards altogether.

Cross-play means players can compete via challenges and leaderboards on PlayStation 3, or with PS Vita, as well as continue their experience from one to the other.

3G & Wi-Fi: Connecting PS Vita
PS Vita will be packed with social features that connect users to the internet, their social essentials and other gamers. As well as the Facebook, Skype, foursquare and twitter applications already revealed, Denny also revealed the addition of Flickr to the line-up.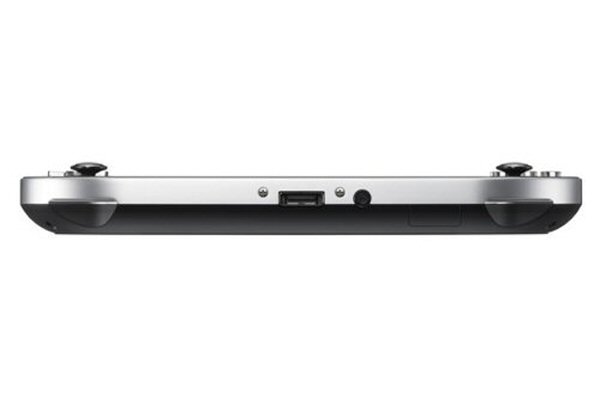 Available from £229.99 for the Wi-Fi model and £279.99 for the 3G/Wi-Fi model



PS Vita will be available in two SKUs at launch; the Wi-Fi only model and a 3G/Wi-Fi model for the 'always-on' internet experience. Vodafone will be the 3G partner throughout selected countries in the SCEE region.

Party enables gamers to enjoy voice chat or text chat with their friends, not only while they play online, but also when playing different games or using different applications such as the internet browser.

Live Area is an interactive portal that enables you to connect to your contacts, and the content. Players can check the latest news; receive instant gaming updates from your friends, and then comment back on what friends have said.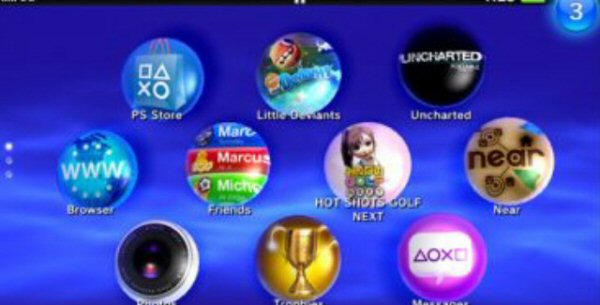 'near' is a feature that enables you to find out what your friends in the same area are playing right now and share and discover gifts which can be used in game. Simply by sharing your game information, you can meet your friends and new players, regardless of what games they are playing

Cross-Play is the ability to play head to head in real time across platforms. PS Vita can connect wirelessly to PS3 allowing PS3 quality graphics to be seen on the PS Vita's five-inch OLED Screen.

Third-party publishers line-up for Vita
Though we don't know which of the following titles will be available at launch, the following games have been confirmed for Vita.

Army Corps of Hell, Square Enix
Asphalt: Injection, Ubisoft
Disgaea 3 Return, NIS America
Dungeon Hunter: Alliance, Ubisoft
Dynasty Warriors Next, Tecmo Koei
EA Sports FIFA Football, EA
F1 2011, Codemasters
Lego Harry Potter: Years 5-7, WB Games
Lumines Electronic Symphony, Ubisoft
Michael Jackson: The Experience HD, Ubisoft
Ninja Gaiden (working title), Tecmo Koei
OddWorld: Strangers Wrath, OddWorld Inhabitants
Puddle, Neko Entertainment
Pure Chess, RebelPlay
Putty Squad Vita, System 3
Rayman Origins, Ubisoft
Ridge Racer, Bandai Namco
Shinobido 2, Bandai Namco
Silent Hill: Book of Memories, Konami
Stardrone Extreme, BeatShapers
Super Monkey Ball Banana Splitz, SEGA
Supremacy MMA, 505 Games
Tales from Space: Mutant Blobs Attack, Drinkbox Studios
The Treasures of Montezuma Blitz, Alawar Entertainment
Touch My Katamari, Bandai Namco
Troopies, Bloober Team
Ultimate Marvel vs. Capcom, Capcom
Urban Trials, Tate Multimedia
Virtua Tennis 4: World Tour Edition, SEGA
Orc Attack, Casual Brothers
Ben 10 Galactic Racing, Bandai Entertainment
Dragon's Racing, Ignition Entertainment
Robot Rescue Revolution, Teyon
Mortal Kombat, WB Games
Assassin's Creed, Ubisoft
Bioshock, Take Two
Street Fighter X Tekken, Capcom
Call of Duty, Activision Blizzard

Not long to wait now! What are your impressions of PS Vita? With the rise in mobile gaming, do you think there's still enough interest in portable dedicated gaming consoles to warrant a new hand-held? Do you think it will be a success?