Additional Features and Conclusion
In the past, security cameras have always come with the proviso that you'll need to find somewhere to store the recordings. Gone are the days of VHS tapes, with modern cameras able to store recordings up there in the cloud. What makes the Y-cam proposition relatively unique is that it arrives with seven days of free rolling cloud storage.
One week of footage may be deemed too short by users who are frequently away for long periods, yet Y-cam stands out from the crowd by having no ongoing charges as standard, and available recordings can be downloaded and saved locally. If you do feel the need to be able to go back further in time, an optional 30-day upgrade is available at an annual cost of £40.
In order to make the system viable in the long-run, Y-cam needs to limit the amount of data transferred from each camera. With this goal in mind, Evo can't be used to record continuously - recordings are only triggered when motion is detected - and there are a few additional options available to prevent unnecessary monitoring.
The first, dubbed Location Recording, uses the GPS of the owner's smartphone to disable motion tracking when the user returns home. It's a neat idea but currently limited to only one smartphone, making it less than ideal for households with multiple residents. The second is a recording schedule that can be used to enable motion tracking at certain times of the day.
Being able to monitor for activity only during the nights makes sense in busy homes, yet Y-cam hasn't yet managed to make available the complete feature set via the iOS app. In order to make use of the recording schedule, we had to login to our review camera using the older web interface which, while still functional, is barely mentioned in the supporting documentation.
In keeping with so many smart devices, it is the limitation of the app ecosystem that often raises question marks. Y-cam's iOS app is nicely presented, however it is occasionally slow to respond and has frozen a couple of times during testing. There are also question marks over app availability - a dedicated iPad app doesn't yet exist (though you can use the iPhone version as a workaround) and there's no Windows app to speak of.
Power users may lament the lack of advanced features such as face recognition, 1080/60 video, remote pan/tilt, or the ability to save recordings to an alternative cloud provider. These are elements you might expect at the £130 price point, yet Y-cam Evo prioritises simplicity and ease of use above all else, and such an approach arguably favours the target audience. The camera itself is small, compact and unobtrusive, setup and configuration couldn't be much simpler, and the associated iOS and Android apps present all the basics in a tidy and intuitive manner.
Want to keep tabs on your home or office with minimal fuss and no recurring costs? Y-cam Evo may not be the most advanced solution, but it's certainly one of the easiest and serves as a well-rounded entry point to home surveillance.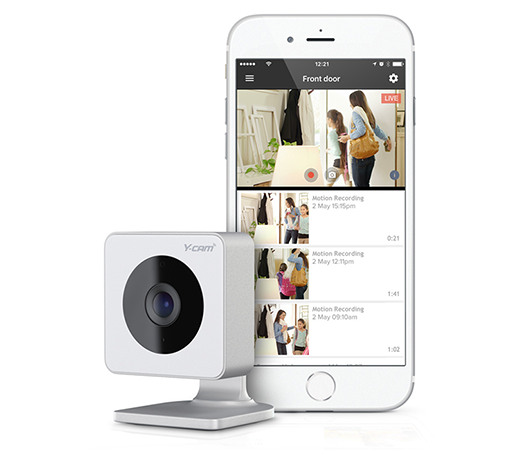 The Good

The Bad

A doddle to install
Free seven-day cloud storage
Night vision works well
Tiny footprint

Short on advanced features
Only a 720p resolution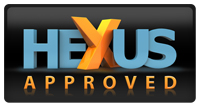 Y-cam Evo
HEXUS.where2buy*
The Y-cam Evo Indoor HD Wi-Fi Security Camera is available to purchase from Amazon UK.
HEXUS.right2reply
At HEXUS, we invite the companies whose products we test to comment on our articles. If any company representatives for the products reviewed choose to respond, we'll publish their commentary here verbatim.