Thoughts and rating
Fortunately, the features that are included are implemented particularly well. Users familiar with existing EVOKE radios should feel right at home with the 1S Marshall.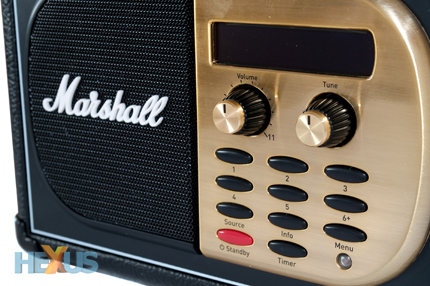 When powered up, the radio automatically retrieves the correct date and time and then quickly scans for all available DAB stations; picking up close to 50 here in Shropshire.
It's delightfully simple, and stations can then be selected by twisting and pressing the right-hand dial. 30 DAB/FM presets are available, five of which can be quickly accessed by the front-facing one-touch buttons, and Planet Rock is pre-configured as preset one. Don't worry, it can be changed in favour of a station that's a little more sedate.
Information is relayed via a bright, crisp OLED display that provides an adequate 128x22 pixel resolution and can be automatically dimmed based on ambient light conditions. More importantly, the scary red-on-black lettering featured on the old 1XT Marshall has been changed for a more subtle yellow-on-black colour scheme this time around.
And, although the display isn't large enough to incorporate a digital EPG, it does provide Intellitext and textSCAN functionality, allowing the user to store and scroll through text information from broadcasters.
Rounding off what's an admittedly-slim feature list is a built-in alarm and a kitchen timer, both of which are accessible via a dedicated button.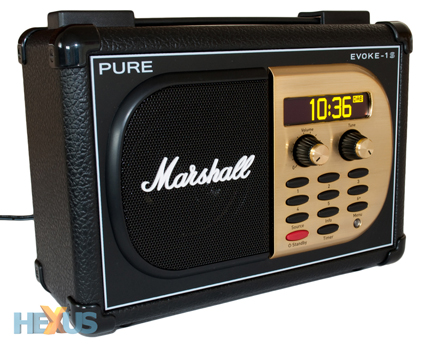 The Verdict
At £120, the PURE EVOKE-1S Marshall is undoubtedly a pricey prospect. Other radios - including older models from PURE itself - offer more frills and features for less.
But there's a good chance they won't be as fun. Offering cool looks, warm sounds and a red-hot sense of rock 'n' roll, the EVOKE-1S Marshall manages to stand out through desirability.
And, if straight-forward playback of all your favourite DAB stations is what you're after, the EVOKE-1S Marshall does it with a playful grin that never grows old.
The Good
Killer looks
Easy to use
Punchy sound
Goes up to eleven
The Bad
Price
No equaliser
Stereo sound is optional
HEXUS Rating

PURE EVOKE-1S Marshall
HEXUS Awards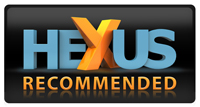 PURE EVOKE-1S Marshall
HEXUS Where2Buy
The PURE EVOKE-1S Marshall is available to pre-order from HMV.com at a cost of £119.99
HEXUS Right2Reply
At HEXUS, we invite the companies whose products we test to comment on our articles. If any company representatives for the products reviewed choose to respond, we'll publish their commentary here verbatim.