Samsung Galaxy Note 7
What happened to the Samsung Galaxy Note 6? It looks like Samsung will skip that iteration and head straight to number seven if the usually reliable @evleaks is correct. Furthermore, we have a smattering of promised specifications from the same source.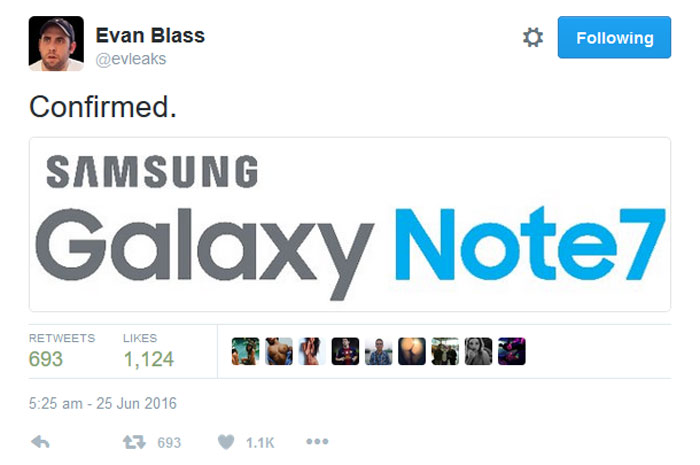 Starting with the branding and confirmed name for Samsung's next flagship phablet: yes, it's going to be called the Samsung Galaxy Note 7, as you can see from the logo. Mr Blass revealed that Samsung won't be making a Note 7 and a Note 7 Edge, there will be just the one model, with an edge-like curved display - but it won't carry the 'Edge' suffix.
The Note 7's specs look rather appealing. This 5.7-inch curved QHD Super AMOLED screened device will pack an iris scanner for security. It will offer 64GB of built-in storage plus microSD expandability, a 12MP dual-pixel autofocus camera system and a 5MP selfie cam, and IP68 dust/water resistance rating. That leaves a few key specs uncertain, such as RAM, USB connector type, processor, and a few others. Colours available will be black, silver, and blue coral.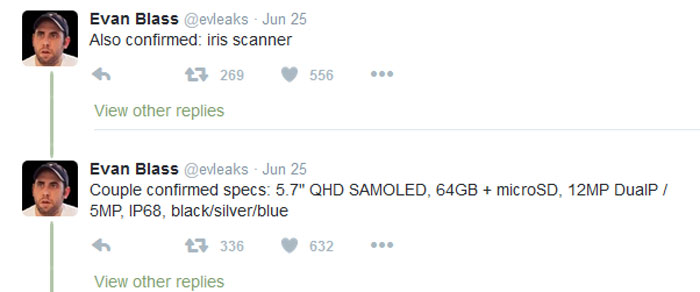 Various Twitterers were impressed by Samsung managing to make an IP68 Note with expandable storage and, of course, the S Pen silo design.
Google smartphone design
Google is readying to launch its own designed and branded smartphone, according to The Daily Telegraph. Before the year is out this new device, not to be confused with the Nexus range of devices, will be launched to bring Google's hardware vision to the market.
The new Google device will allow the firm to flex its design muscles and exert tighter control over design, manufacturing and software. If you are trying to envision what this means perhaps its useful to think of other Google hardware such as the Chromecast, Pixel C 2-in-1, and Chromebook Pixel. It will be fascinating to see how Google pitches its own smartphone(s) when/if they launch later this year.