We are hearing less and less news about Windows smartphone launches. Most of the recent Microsoft mobile news concerns the woe of slipping market share and the swathing cuts to mobile targeted company resources. However, this unfavourable climate hasn't put the brakes on HP's development of a flagship Windows 10 based mobile for business, the HP Elite X3.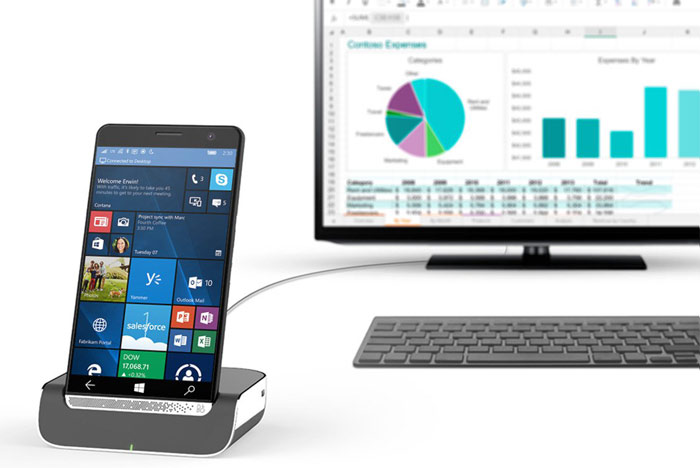 The HP Elite X3 was first put on show at the MWC back in February. Now the product appears to be nearing launch as it has been shown off again at Computex, and HP has released a salvo of promotional videos like the one below, featuring Terry Myerson, Executive Vice President at Microsoft. Right now this "revolution in mobility," is not purchasable or pre-orderable but those interested are asked to sign up via a 'notify me' form.
HP and Microsoft propose that the Elite X3 is not just a smartphone but "a vision of the future of computing". The smartphone is actually described as a "pioneer in the 3-in-1 category". Of course the device in hand seems to be just a Windows 10 phablet but HP has put some good effort into creating interesting and potentially useful accessories to support the 3-in-1 vision.
Key accessories leverage Microsoft's Continuum to make this mobile device a useful desk docked productivity device. On the HP Elite X3 product page you can see the custom HP dock, an HP display and the HP Mobile Extender. The extender (pictured below) could be described as a dumb 12.5-inch laptop which has been envisaged as a good portable productivity option for some users.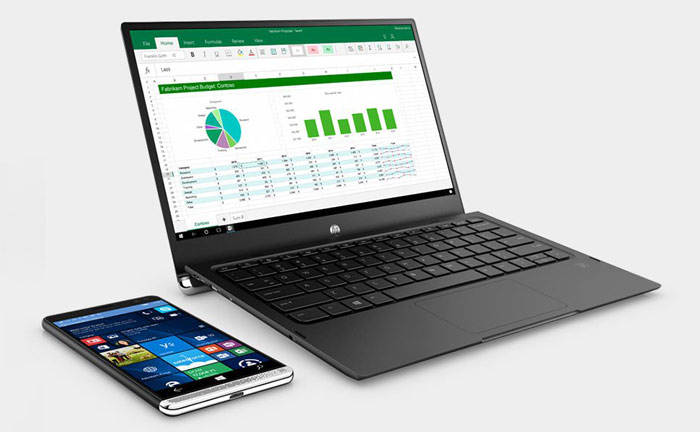 The key HP Elite X3 hardware specs we know so far are as follows; a Qualcomm Snapdragon 820 processor, 6-inch 1440 x 2560 pixels screen, 4GB RAM, 64GB storage plus microSD, Dual-SIM, flash-enabled 16 MP rear camera and 8MP video conferencing camera, Bang & Olufsen audio and noise cancelling omni-directional mics, MIL-STD 810G and IP67 testing passed, USB Type-C, Qi and PMA standard wireless charging compatibility.
New at Computex it appears that HP has implemented biometric security via a fingerprint reader on the back of the phone under the camera unit (see above). We expect the HP Elite to launch alongside or slightly after the Windows Anniversary Update at the end of July.