Microsoft has launched a new smartphone called the Lumia 650. As Windows Phone aficionados might expect, this 600 series device is targeted a little above the cheapest smartphones to offer good value and decent performance. Microsoft says that it has brought "first class to business class", and the press release we received was focussed on explaining how this new Windows 10 smartphone would appeal to business.
The Lumia 650 is said to offer 'sophisticated design' and be a 'beautiful phone'. Of course beauty is in the eye of the beholder but Microsoft has done pretty well to make such a slim, light smartphone, sporting an OLED display and highly polished diamond cut and anodized aluminium frame for £159 ($199). It will start to become available in Europe as soon as Thursday.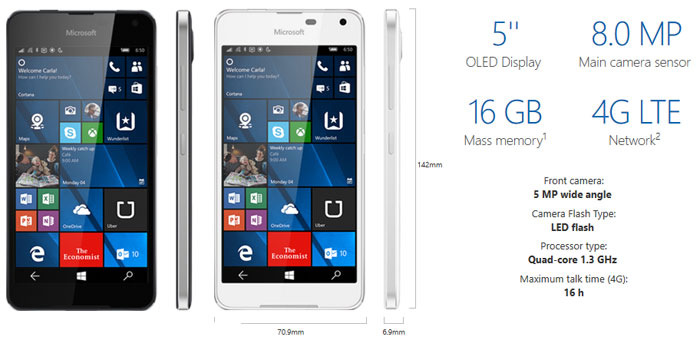 Above you can see an outline specification for the new Lumia 650. You can see that his 6.9mm thick, 122g smartphone is based around a 5-inch screen. Microsoft has chosen to fit an HD (1280 x 720, 297 ppi) AMOLED, ClearBlack screen to this device. It is protected by Gorilla Glass 3. The processor equipped is the Qualcomm Snapdragon 212 quad core with a clock speed of 1,300MHz. Looking at memory; there is 1GB of RAM and 16GB of storage built-in which is expandable to 200GB+ with a microSD card. The replaceable battery is a 2000mAH unit and said to offer a 4G talk time of 16 hours. A nanoSIM is required for cellular connectivity and you can also wirelessly connect to devices using Wi-Fi, Bluetooth, and NFC.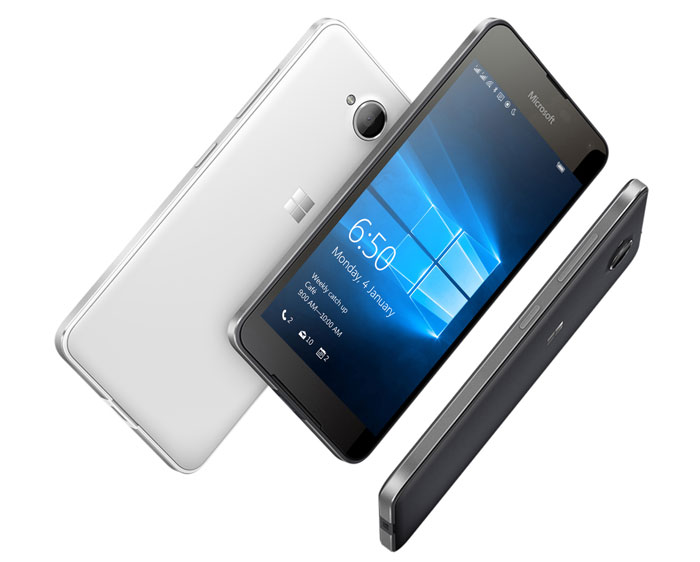 Cameras equipped are as follows; an 8MP main camera with quarter inch sensor and f/2.2 aperture and LED flash, a 5MP front facing wide-angle camera with f/2.2 aperture. Both cameras can record up to 720p video 30fps. There is no dedicated camera button on the Lumia 650, just a power and volume rocker buttons.
Beyond the hardware Microsoft strongly beats the made for business drum. It suggests the robust built-in security features of Windows 10, one-click Office 365 set up, and service like OneDrive and Skype integration will appeal and help businesspeople be "productive, connected and ready for anything".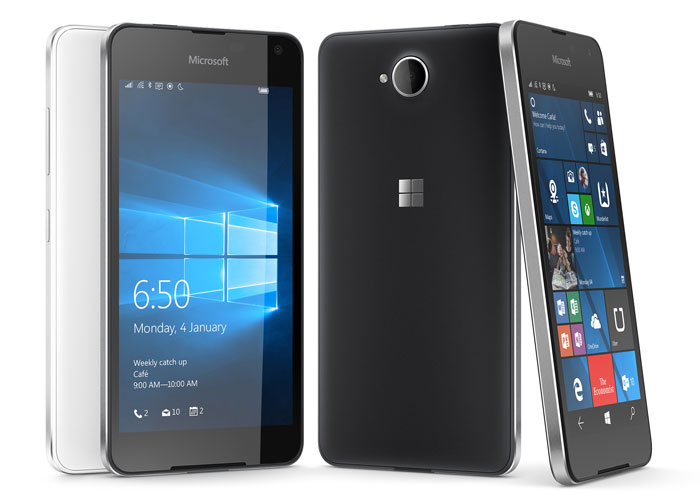 Interestingly the new business focus for Windows 10 smartphones is also apparent in recent devices from VAIO (called the 'Biz'), and the HP Elite X3 (AKA the Falcon).