We saw Microsoft unveil its flagship Lumia 950 and 950XL smartphones with Windows 10 just over a week ago. These will be the first flagship Windows Phones since the Nokia Lumia range was absorbed by Microsoft. Microsoft claimed its upcoming new top of the range smartphones would "combine Windows 10 innovation with our most powerful hardware and top-of-the-line imaging to help you be more productive".
Nokia had always pushed the imaging capabilities of its flagship smartphones and now we are learning more about the "camera magic" on offer with Microsoft's Lumia 950 and 950 XL thanks to a post on the official Windows Blog. Juha Alakarhu, Director, cameras for phones at Microsoft, aims to provide an overview of the imaging abilities available on his Lumia 950 XL using prototype hardware and software. The camera hardware specs of the Lumia 950 and 950XL appear to be identical.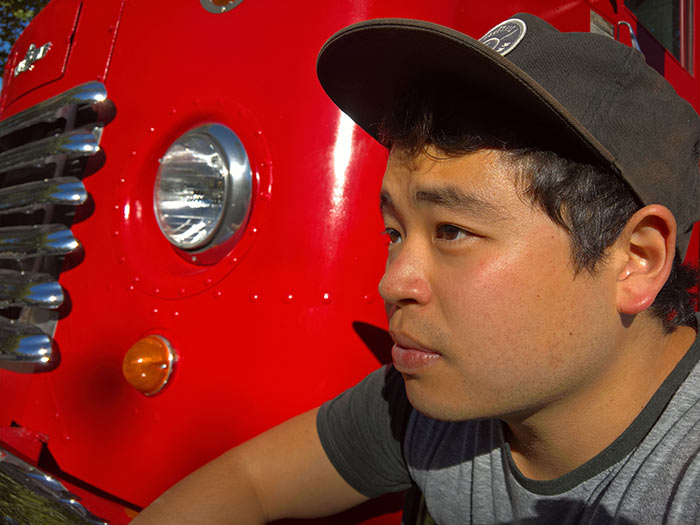 Alakarhu starts by outlining the camera hardware; a rear-facing PureView camera with a 20-megapixel advanced BSI sensor, F1.9 Zeiss optics, triple-LED natural flash, fifth-generation optical image stabilization, ISO12800, 4K video, and a 5-megapixel wide-angle front-facing camera.
We are told that the smartphone designers have been working hard on pixel, colour and exposure algorithms with an eye on producing 'beautiful' images. It can be pretty difficult to balance between vividness and naturalistic tones but Microsoft's Alakarhu claims to have achieved this. With a sensor producing such native dynamic range in its pictures "HDR is rarely needed," says the Microsoft camera guru.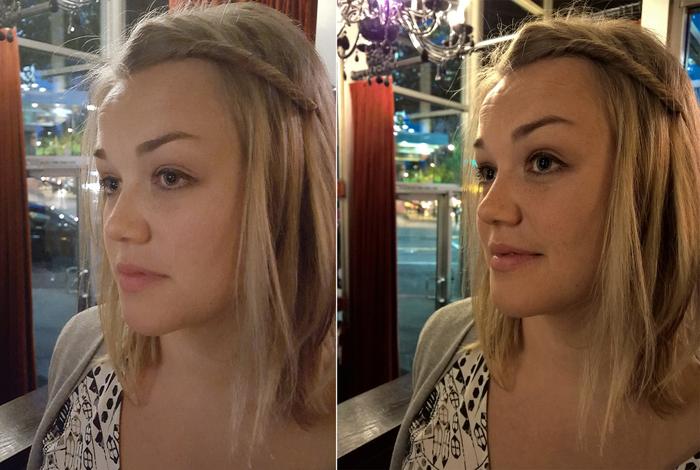 Click to zoom in. A rival smartphone picture (Left) compared to a Lumia 950 XL picture.
Low light photography is something that is important to many a smartphone photographer. Especially as winter draws in, many snaps will be taken in sub-optimal, dim lighting conditions. With a super high sensitivity sensor, 5th generation OIS, and large aperture the Lumia 950 and 950 XL are said to offer natural and "very pure" low light pictures.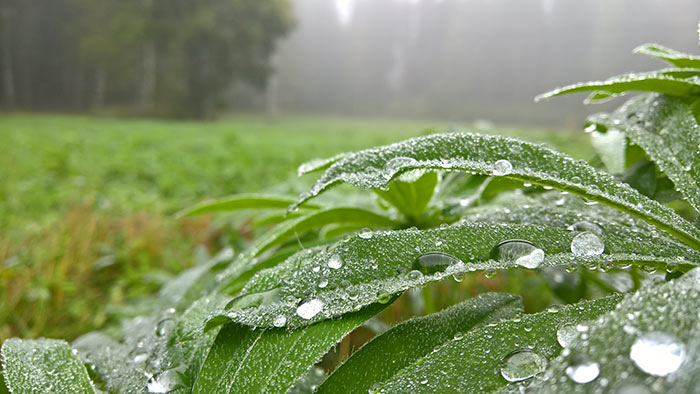 The new Lumia flagship smartphones feature natural three LED (red, green, blue) flash to produce lighting tones to complement the environment where you are shooting. Rich Capture Mode and Dynamic Flash modes use the flash functions to combine multiple images for better results. Alakarhu concludes that "I really feel that this is the best camera we've ever made!" Have a look through the images (full size images are linked in the Microsoft blog post) and let us know what you think.