As expected, Apple's special event in San Francisco climaxed with the unveiling of its new iPhone models. Just a few minutes ago the iPhone 6S and iPhone 6S Plus were confirmed and key details provided.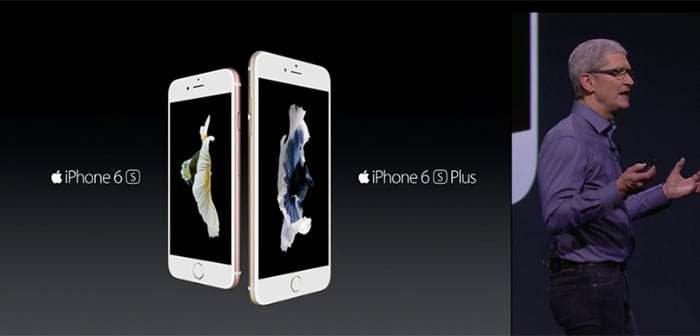 Like the new iPad Pro, these devices come with a new generation, faster SoC, in this case the Apple A9 chip. Other highlights of the refreshed smartphones include better cameras (for all the 'iPhonographers' out there), faster Touch ID technology, and 3D Touch interaction. Another significant announcement tonight was that of the iPhone Upgrade Program where US residents can get a new iPhone every year with contracts via Apple Stores from $32.21 per month upwards.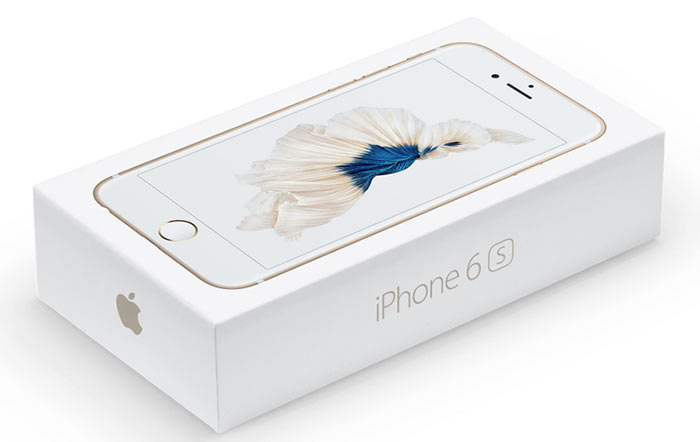 Apple reckons the 3D Touch system is the biggest new change present in these 'S' models. Depending upon the pressure you exert on the screen the UI can allow you to delve deeper, intuitively. In addition to familiar Multi‑Touch gestures like Tap, Swipe, and Pinch, 3D Touch introduces Peek and Pop. Peek and Pop let you look at things in more detail without opening another application or screen/window. The system works with your emails, website links, addresses and maps and photos. It also allows for the provision of contextual menus from app icons, Apple calls these 'Quick Actions'.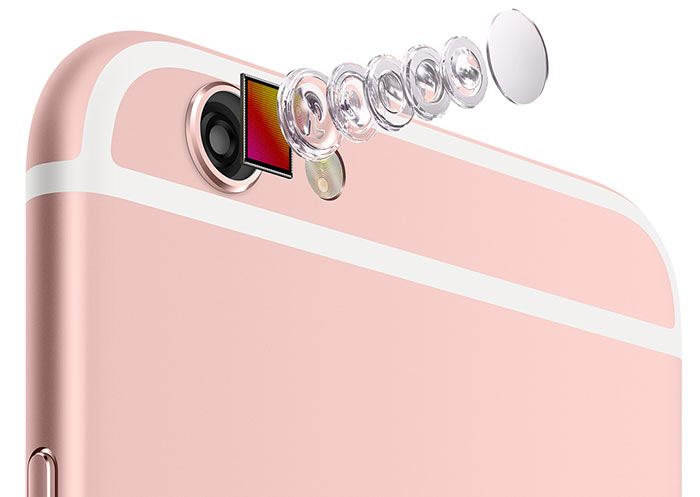 Apple's camera upgrades will be welcomed by iOS smartphone devotees, as the firm has appeared to lag behind its Android and Windows Phone flagship competitors in the important photographic functionality for quite a while. The new iPhones introduce a 12MP main camera and 5MP Facetime camera, 4K videos are now possible as are 'Live Photos'. I've seen this Live Photo functionality before, wearing a different badge, it is simply the burst capture of a series of photos slightly before and after you fully press the shutter button. For 'Live Photo' the series of images are kept in a little 'movie', Apple's implementation includes sound.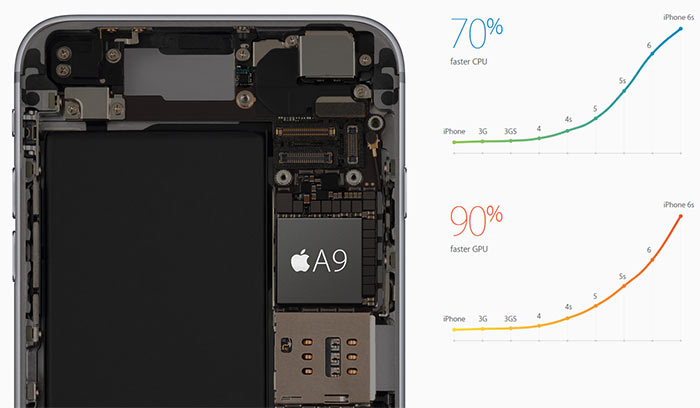 The A9 processor is claimed to be "the most advanced chip ever in a smartphone". It is a 64-bit chip which Apple says is capable of console gaming-class graphics performance. Compared to the chip in the previous generation iPhones you should enjoy 70 per cent faster CPU and 90 per cent faster GPU performance. It doesn't stop there because the SoC integrates the Apple M9 motion coprocessor for power-saving sensory enhancements. Like the Moto X (with its co-processor) this enables Siri to be always on, always listening for commands.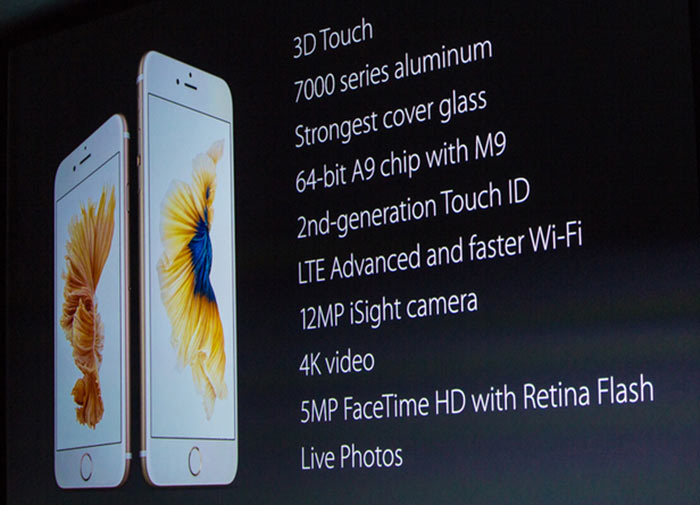 Touch ID has been enhanced with a new fingerprint sensor. This facilitates faster, secure matching of your fingerprints. It should help you speed up various security functions including Apple Pay transactions. Importantly for a phone, Apple has also improved LTE connectivity by providing support for up to up to 23 LTE bands and LTE advanced speeds of up to 300Mbps. The iPhone 6S models also support Voice over LTE for clearer sound.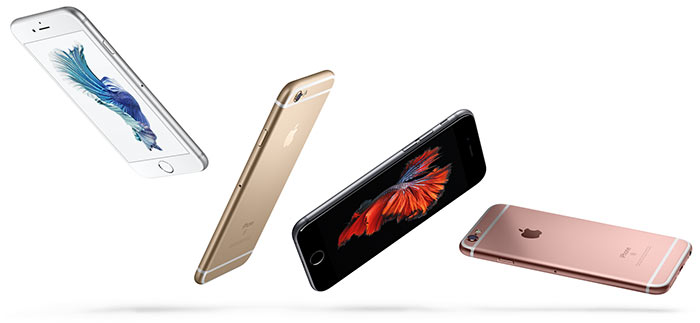 As mentioned in the intro, a key new aspect of the iPhone range will be their availability via the iPhone Upgrade Program. In the US customers will be able to sign up to contracts, from $32, which provide a refreshed iPhone experience every year subject to various terms and conditions. Buying a new 4.7-inch 1334-by-750 pixel screened iPhone 6S outright will cost from $649, the 5.5-inch 1920-by-1080 pixel screened iPhone 6S Plus will cost from $749. Pre-orders for the new iPhones start on 12th September, they become available from 25th September, they will be blended, shot and subjected to red hot nickel balls on YouTube by 26th September.
Both the new iPhone 6S models and iPad Pro come with iOS 9 pre-installed.