Apple has revealed that it will be holding a special event in San Francisco on Wednesday, 9th September, at 10am PDT. Neither the event, date or the location, are a big surprise. Apple revealed its iPhone 6 models on the same date last year. Arch rival Samsung changed its plans to launch important new smartphones ahead of this date, yet Apple hasn't flinched.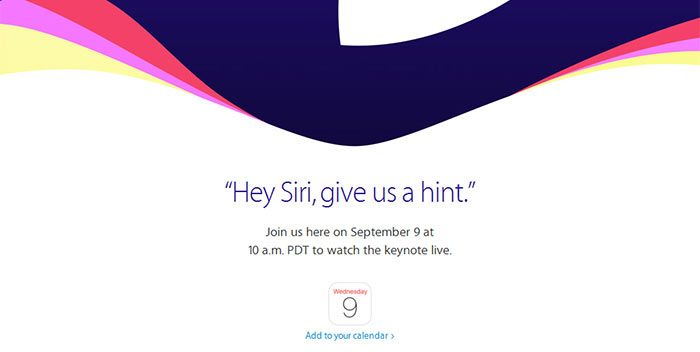 On Apple's official announcement page it suggests interested parties try and squeeze a bit more information about the event from Siri. Invoking Siri and asking "Hey Siri, give us a hint," garners replies such as:
"What, you can't tell from my colourful wavy words?"
"You're cute when you're desperate for information"
"Why don't you check a rumours blog? That's what I do."
And so on…
Looking at recent leaks and rumours, as well as tradition, everyone is expecting Apple's headline products at the event to be evolutionary 'S' variants of its current iPhone 6 models.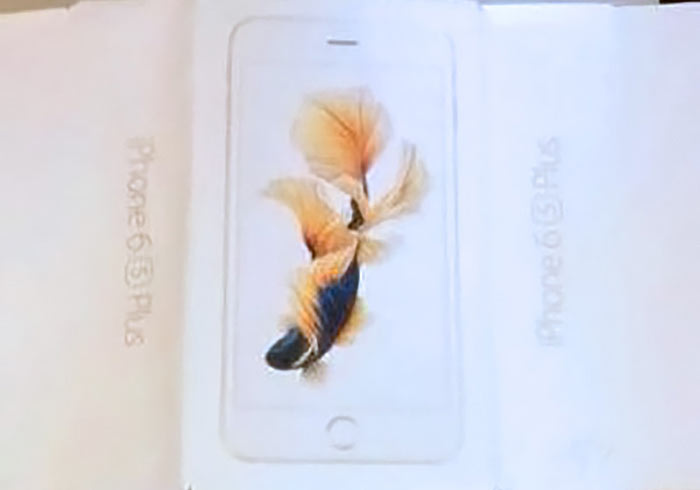 Someone needs a better camera
So what technology could be present to enhance the iPhone 6S and the iPhone 6 Plus S, making them more desirable than last year's models? New features that may well be present include:
Force Touch technology is rumoured to be present, where different levels of pressure are used for different purposes in the UI. Force Touch was introduced in March this year equipped on the minimalist, super slim, single USB Type-C port equipped and fanless MacBook models.
A "dramatic camera upgrade," is also on the way according to some reports. "For the first time since the iPhone 4S launch in 2011, the iPhone camera's megapixel count will be upgraded," according to 9to5 Mac's sources. Drum roll… the 6S smartphones will boast 12MP rear cameras which are capable of 4K recording. The front facing selfie camera is also rumoured to be improved and accompanied by a flash.
A faster Apple A9 processor will be working behind the scenes. This 14nm chip will offer nearly 20 per cent better single threaded performance and 70 per cent better multithreaded performance compared to the A8.
iOS9 with Apple Watch-like animated wallpapers.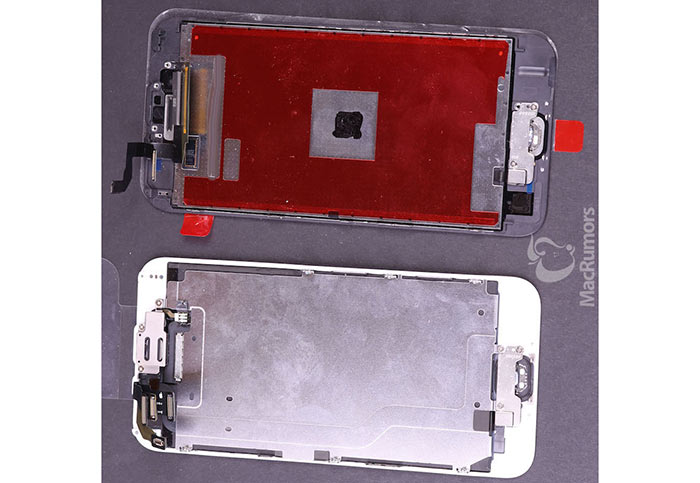 Evidence of Force Touch hardware?
Apple watchers also expect to see a new Apple TV set top box and possibly a new iPad model to be shown off during the special event. We will update you with all the launch details on the day.