Motorola has a special 'Find your Match' event planned for next Tuesday in New York City. What will be launched there? It has been more-or-less confirmed that the 3rd generation Moto G will feature at the event, thanks to a publishing button slip-up by Motorola's web hairdressers. Furthermore several key factoids have been let out of the bag.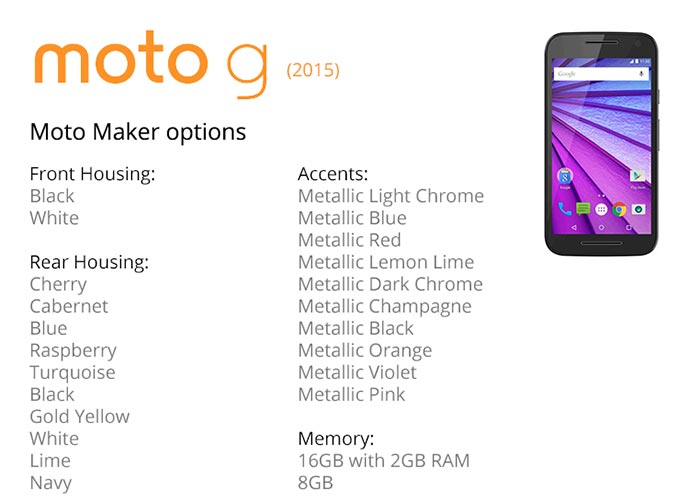 Yesterday the Moto Maker page for the new Motorola smartphone was published for a short time before it was taken down. Happily a Reddit user took a screenshot (I've sliced it in two, as seen above and below). The specific Moto Maker link is now redirecting the Moto homepage. The phone in question, as you can see, is the Moto G (2015). This will represent the third generation of this popular handset.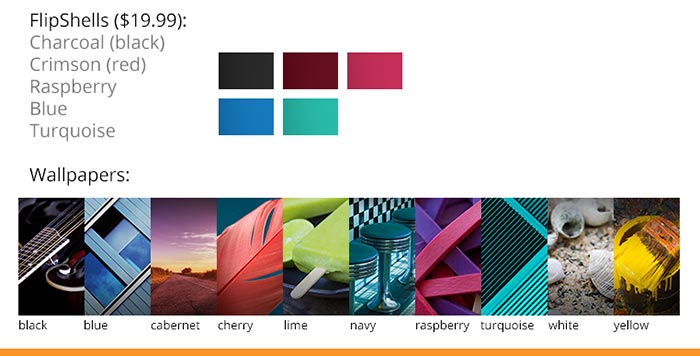 The amount of colour permutations you will be able to 'Moto-make' is huge; with two choices of front bezel colour, 10 rear housing colours, 10 accent colours and five optional flipshells to choose from. Promotional text on the page, but not captured in the screenshot, read "The new Moto G exactly the way you want it. Choose your front and back colours, storage and memory, and more".
As well as listing oodles of colouring options for the upcoming smartphone, the Moto Maker page confirms key specs such as the device coming equipped with up to 2GB of RAM and it being made available in 16GB and 8GB storage versions. From the way the memory information is presented it looks like for the 2GB RAM version you will have to stump up for 16GB of built-in storage, while the 8GB device may well remain a 1GB RAM smartphone.
A few more morsels of Moto G information was delivered via a Brazilian video (Portuguese language). The video, embedded above, appears to have been released by Brazil's Americanas.com, a major retailer in that country. Even with my severely limited Portuguese I can see from the video that the 3rd generation Moto G will likely offer; an HD screen of 5-inches in diagonal, a quad core processor, 4G, all day battery life, the latest Android OS, water resistance, IPX7 certification, a 13MP main camera with LED flash, a 5MP selfie camera, microSD card support (up to 32GB), and dual-SIM options.