The UK's price for the Amazon Fire Phone has at last dropped down towards the bargain basement prices offered to customers in the US. The smartphone, widely regarded as a flop, is being sold in its 32GB variant locked to O2 (but off-contract) for £99 including delivery. Amazon UK says this is a limited offer which will expire at midnight tonight, 28th January.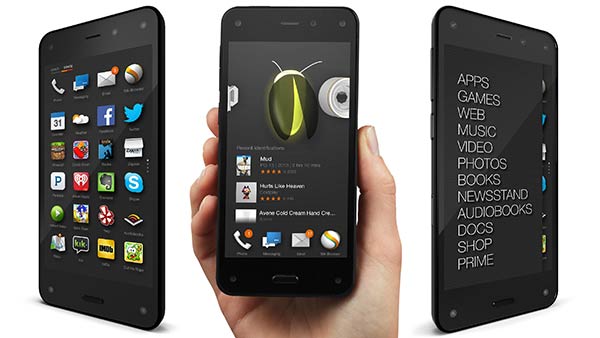 Amazon started selling off its Fire Phone stock in the US last November where the 32GB off-contract device price crashed from $449 to $199 and even at that reduced price Amazon is throwing in a year of its Prime subscription services (worth $99 it says). $199 translates to £130 without any considerations for VAT. The US offer is still in place, representing better value if you are at all interested in Prime streaming, Kindle lending library and free delivery etc.
Back in the UK Amazon has been resolutely trying to sell this smartphone for £399 off-contract until now. However, looking at the US price it is still not such good value if you are at all interested in a Prime subscription.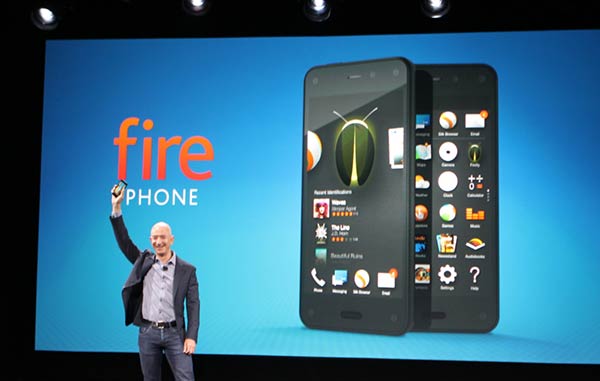 As a recap on the hardware in Amazon's failed first crack at the smartphone market, you get a device with; a 4.7-inch 720p display, a 2.2GHz Qualcomm Snapdragon 800 processor, Adreno 330 graphics , 2GB RAM, 32GB built-in storage, a 13MP main camera, a 2.1 MP selfie shooter on the front, Wi-Fi 802.11 a/b/g/n/ac, LTE and a 2,400mAh battery.
Considering the processor, RAM and cameras I don't think there's any other device with these kinds of specs near the £100 price point available as an alternative. To be interested in the Fire Phone you must be ready to accept the Fire OS and be attracted by features such as Dynamic Perspective, Firefly and Home Carousel. Is the price cut tempting any HEXUS readers to buy?