Motorola has announced its refreshed mobile product range at IFA. It is bringing us new generations of its Moto X flagship and Moto G budget smartphones. It also revealed its long-awaited circular-faced smartwatch, the Moto 360.
Moto G
First off, let's take a look at Motorola's "best-selling smartphone to date", the Moto G. The second iteration of this popular handset gets some pretty impressive updates in specs, which include a larger 5-inch HD 720p display, additional microSD card integration to expand the 8GB or 16GB internal storage by an extra 32GB, and it runs Google's latest Android 4.4. KitKat. Motorola promises that the new Moto G will receive an eventual update to Android L.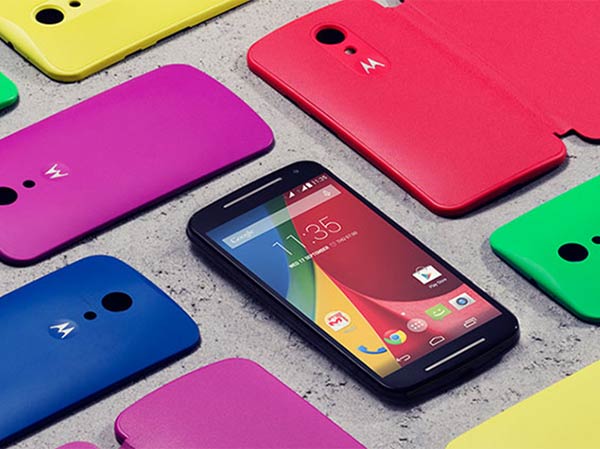 The new Moto G will be powered by the same quad-core 1.2GHz Qualcomm Snapdragon 400 CPU, but gets an additional SIM card slot, and a better 8MP rear-facing camera complemented by a 2MP front snapper. We are told to expect "all day" battery life. The budget-friendly smartphone is now on sale and available at Amazon, for example, priced at £145. That price is only £10 more than the original handset's launch RRP. Custom back covers for the device are said to be arriving from October.
Moto X
The new Moto X handset has seen a number of upgrades from its predecessor. It comes with a larger 5.2-inch 1080p display covered in Gorilla Glass and a water-resistant coating, a Qualcomm Snapdragon 801 processor clocked at 2.5GHz, 2GB of RAM, a better 13MP main camera but the same 2MP front-facing camera.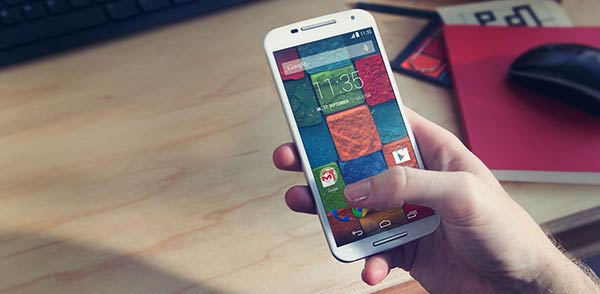 Motorola claims that the device has improved voice integration compared to the first generation device; it is now possible for users to voice control apps such as Facebook, Whatsapp, YouTube, as well as take selfies and turn off the device. The usual voice commands such as setting reminders, getting directions and asking questions are, of course, available too.
The second generation Moto X is capable of location and sound recognition, and will adapt to your environment, for example, turning into hands free mode when you're driving or silent when you're in an office meeting. The device is set to ship from the end of the month priced at $419.99
Moto 360
The long awaited Moto 360 Android Wear smartwatch, possibly the Motorola product that has gained the most media attention over the past few months, has finally launched at the IFA Berlin event.
As the first smartwatch with a round watch face, Motorola's main focus is to make sure that consumers will consider wearing it in the first place. Its 'authentic' traditionally shaped display measures 1.5-inches and offers a 320x290 pixel resolution, with the casing measuring 46mm in diameter and 11mm thick.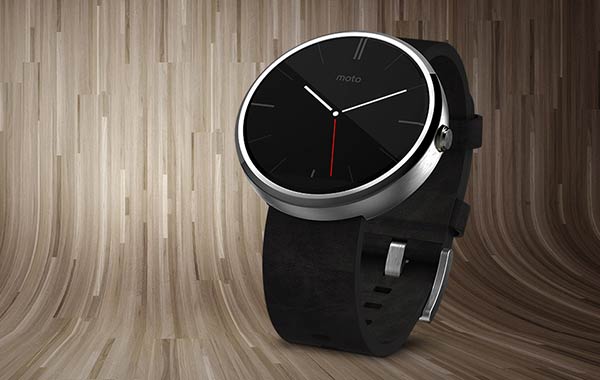 The smartwatch chassis is built using an 'aircraft-grade' stainless steel and you get a choice of leather or metal straps. The display is protected by Corning Gorilla Glass 3. Motorola's Moto 360 smartwatch is IP67 water resistant, and sports a built-in heart rate monitor, 4GB internal storage, 512MB RAM, Bluetooth 4.0 and a 320mAh battery which will offer a full day of use.
The Moto 360 is set to go on sale in the UK next month, priced at £199.