It was a busy day for Sony at the IFA tradeshow in Berlin yesterday. Not only did the Japanese company introduce its latest flagship smartphones, the Xperia Z3 and Xperia Z3 Compact, it also announced new wearables and a 'record breaking' tablet to spice up its presentation.
Sony Xperia Z3
The Xperia Z3 smartphone is a 5.2-inch device featuring a Full HD 1920x1080p 'triluminos' display, which is said to produce better contrast ratio and brighter images than its predecessor in the Z2. Under the hood, the Z3 comes with a quad-core Snapdragon 801 processor clocked at 2.5GHz and paired with 3GB of RAM. Buyers get 16GB built-in storage and support for microSD cards up to 128GB. The Z3 runs Android 4.4 KitKat.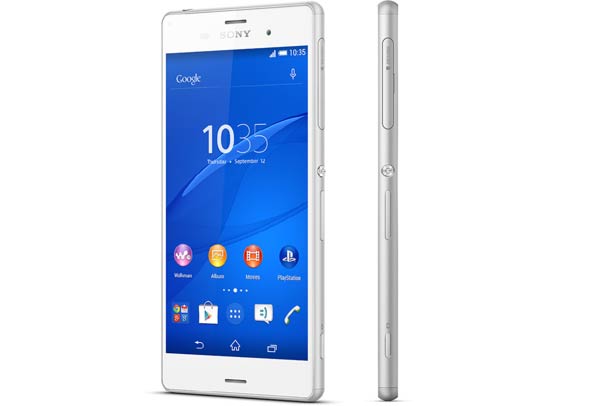 For imaging the Z3 features a 20.7P rear-facing camera and a 2.2MP front shooter with a 25mm wide-angle lens and a sensor that can reach ISO 12800 sensitivity. This will enable the handset to take pictures even in very low light. Apparently this was a weak point of the Z2 and Z2 Compact. The device is, as usual for a flagship Xperia, dust and waterproof and has been given the highest possible rating of IP65/68.
However, the most exciting part of the device must be its battery life provided by the 3100mAh battery, said to last up to 2 days with one charge. The device will employ Sony's special software and a new Stamina mode, designed to extend battery life. You may have noticed that the screen resolution has been downgraded from the rumoured 2K spec to 'just' a 1080p display. The reason behind this is that Sony believes that battery life on a handset has more significance to a consumer than a super high-resolution display.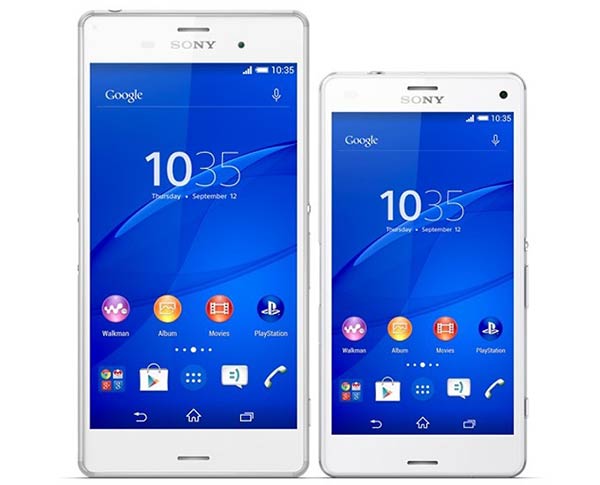 Xperia Z3 and Z3 Compact side by side
Sony Xperia Z3 Compact
The Xperia Z3 Compact is, as the name suggests, a smaller version of the Z3, it is built around a 4.7-inch display. The key components are said to be uncompromised, with only little differences between the two handsets, which include; a 720p display, 2GB of RAM instead of 3GB, and a smaller 2600mAh (since the smaller device will not need as much juice to power over two days).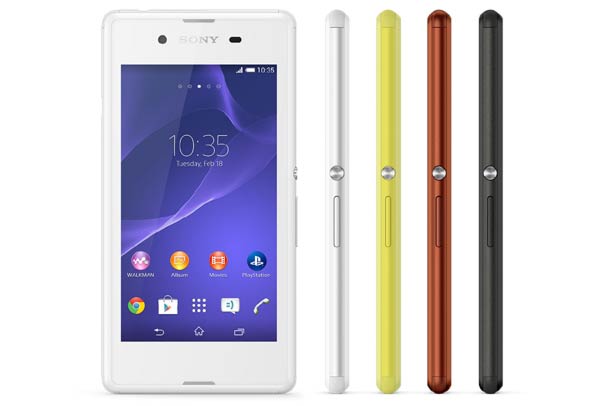 The budget Xperia E3 smartphone
An Xperia E3 budget device and a Z3 Tablet Compact came along in the mix at the Sony IFA event. The E3 is a lower-cost Xperia smartphone with a 1.2GHz quad-core CPU and a 4.8-inch display, said to be Sony's cheapest 4G phone. Now let's look closer at the new tablet…
Sony Xperia Z3 Tablet Compact
The Xperia Z3 Tablet Compact is Sony's dramatic entry into the small-screen tablet market. It shares many of the same specs as the Z3 smartphone, running Android KitKat 4.4.4, with a 2.5GHz Qualcomm SnapDragon 801 quad-core CPU, 3GB RAM, 16GB storage and is also IP65/68-certified dust-and waterproof.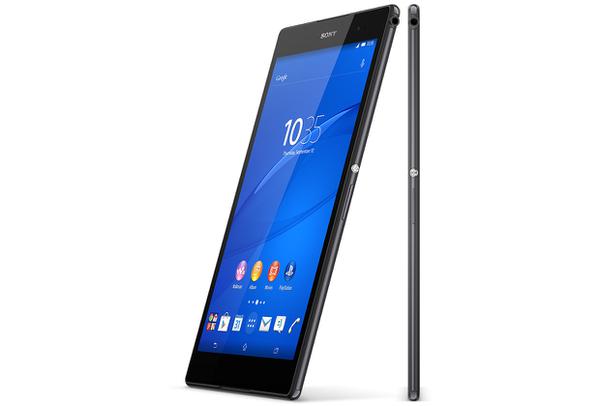 This tablet has an 8-inch 1920x1200p display covered with tempered glass and an anti-fingerprint coating. It features an 8.1MP main camera and 2.1MP selfie camera, it measures 213.4 x 123.6 x 6.4mm and weighs just 270g, and packs a large 4,500mAh battery and also Sony's Stamina power-saving mode. Sony says that its new 8-inch tablet "redefines what portable really means". It will come in 2 variations, Wi-Fi only and 4G.
Xperia – PS4 Remote Play
All three of the newly announced Z3 range of devices will feature Sony's PS4 Remote Play function, which will allow the user to access PS4 games away from the console as long as they are connected to the same Wi-Fi network. PS4 gamers can "continue a game while you soak in the bath, lounge on the balcony or in between cooking the dinner," suggests Sony… The devices are said to become available in the UK this autumn, pricing has yet been disclosed.
Sony Wearables
Other than smartphones and tablets, wearables are grabbing quite a lot of attention at IFA this year. Sony has also unveiled an updated version of its Android Wear SmartWatch, the SmartWatch 3, alongside a new SmartBand fitness band.
Just to highlight the main features, the SmartBand will have an always-on 1.4-inch e-ink display, providing users updates of their 'Lifelog' activities, notifications and time. It is equipped with a built-in microphone and speaker, voice command functionality, and sensors such as an accelerometer and an altimeter.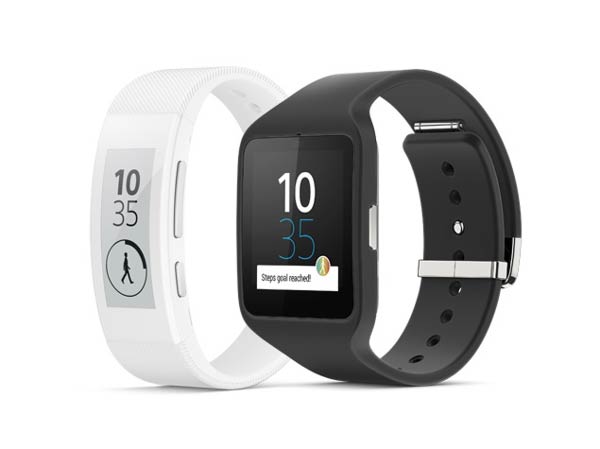 Sony's SmartWatch 3 has a 1.68-inch 320x320p display, is water resistant and comes with built-in accelerometer, compass, gyroscope and GPS sensor. This Android Wear device includes 4GB of internal storage, a 1.2GHz ARM A7 quad-core CPU, 512MB RAM and supports Bluetooth 4.0 LE and NFC.