Technology giant Samsung has unveiled its much anticipated Galaxy S5 flagship smartphone at the Unpacked event, hosted at the MWC in Barcelona tonight.The S5 is said to combine an "advanced camera, the fastest network connectivity, dedicated fitness tools and enhanced device protection features" to supply users with a refined experience for day-to-day use. The company stresses that it is listening to customer voices and it designed the device bearing in mind what matters most to people.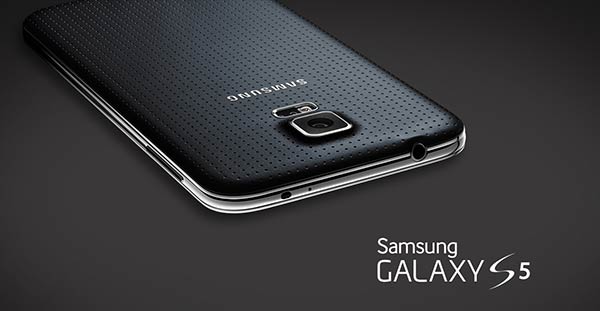 "We've decided to go back to basics with the Galaxy S5 and focus on the features and things that matter the most to our customers – namely the camera, ability to view and download data and content quickly and their health and wellbeing," said Simon Stanford, Vice President of IT & Mobile division, Samsung Electronics UK & Ireland. "People want a smartphone that enhances and enables their mobile life. The Galaxy S5 represents just that, and we're excited to see the response to our latest flagship smartphone device."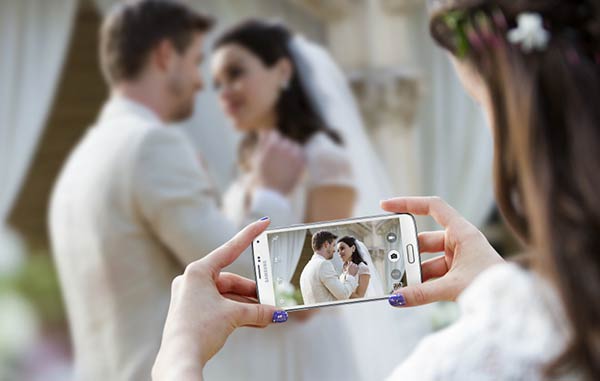 The camera
One of the Samsung highlighted areas of this smartphone is the camera. According to Samsung's customer opinions, it is one of the most important features within a smartphone. The Galaxy S5 features a 16MP camera with the world's fastest auto focus speed of up to 0.3 seconds. It also employs advanced High Dynamic Range (HDR) capability which allows reproduction of natural light in the photos taken. Additionally the camera's Selective Focus feature will allow users to focus on specific areas within the photo, blurring out its surroundings, creating a shallow depth of field (DOF) effect.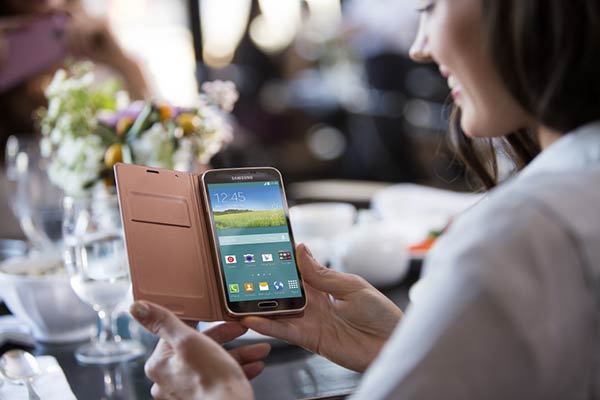 Faster connectivity
Samsung also claims to offer the most advanced LTE and Wi-Fi performance available today built-in to this new smartphone. Its fifth gen Wi-Fi 802.11ac and 2x2 MiMo along with the greatest LTE frequency supporting Category 4 should do a good job of making sure its users have the fastest available connection. A 'Download Booster' is also available in the device, a technology which bonds Wi-Fi and LTE simultaneously to ramp up data speeds.
Fit and healthy
Samsung seems to be focusing on enhancing fitness experiences in their consumer's life too. Besides working with its new wearables, Gear 2, Gear 2 Neo, Gear Fit and its compatibility to up to 20 devices, the Galaxy S5 also offers several tools to encourage and help users to stay fit. An enhanced 'S Health 3.0' is a tracker which records, monitors and analyses the user's health. Additional tools also include a pedometer, diet and exercise records and furthermore, a built-in heart rate monitor situated underneath the device's camera.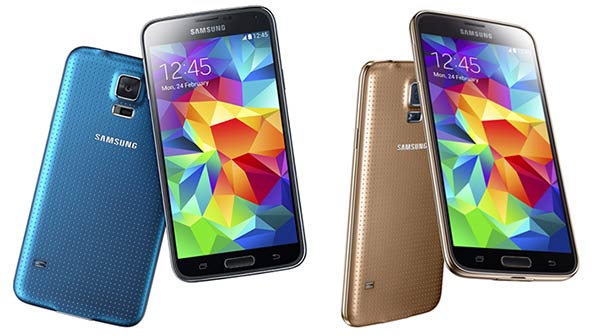 Other features on the Galaxy S5 include a Finger Print Scanner which provides a secure biometric screen locking feature along with safe mobile payment functions. 'Ultra Power Saving Mode' on the device will shut down all unnecessary features and turn the display to black and white in order to minimise battery consumption, allowing up to 24 hrs phone use even after the battery hits the 10 per cent mark. The Galaxy S5 is also certified IP67 dust and water resistance.
Samsung Galaxy S5 key specifications include:
Screen: 5.1-inch FHD Super AMOLED (1920 x 1080)
Processor: 2.5GHz Quad core application processor
Memory: 2GB RAM, 16/32GB storage + microSD card
Camera: 16MP (rear), 2.0MP (front)
Connectivity: LTE Cat.4, Wi-Fi: 802.11 a/b/g/n/ac HT80, MIMO(2x2), Bluetooth: 4.0 BLE / ANT+, USB: USB 3.0, NFC, IR Remote
Battery: 2,800mAH
Dimensions: 142.0 x 72.5 x 8.1mm, 145g
You can find the full specs of the new Samsung Galaxy S5 within the official press release here. The new flagship phone is said to become available from April 2014 in four colour options including Charcoal Black, Shimmery White, Electric Blue and Copper Gold.
Will the Samsung Galaxy S5 be your next smartphone?