Huawei has launched the new P10 and P10+ smartphones. As with their predecessors, Huawei is most eager to highlight the photographic qualities of these new smartphones. This time around the rear twin lens Leica lens camera system is joined by a front camera also using Leica optics. The second feature on Huawei's list of highlights is the colourful range of finishes these new flagships will be made available in. We hear that the P10 and P10+ will be available in "the latest on-trend colours," including some 'exclusive' Pantone hues and textures created by sandblasting and diamond-cutting.
TVC = TV Commercial
Photography
On the rear of these phones Huawei has kitted out its Leica Dual-Camera 2.0 with a 12MP RGB + 20MP monochrome sensor. The camera uses twin f/2.2 (f1.8 on the P10+) SUMMILUX-H Leica lenses, with OIS. Hybrid zoom is enabled by the twin lens system for sharper shots of distant objects. In the background the Kirin 960 has an embedded ISP for real-time viewing of depth-of-field changes and facial feature enhancement effects.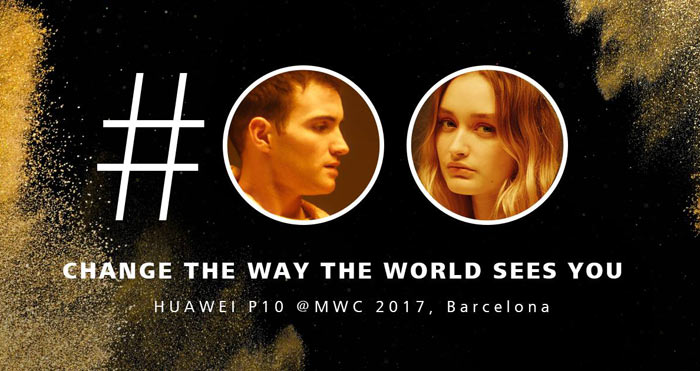 On the software side of the photographic offering Huawei boasts of an "artistic imaging algorithm," which is used to enhance portraits. Huawei goes as far as saying that the P10(+) puts "a portrait studio in your pocket". It explains that the combination of precise 3D facial detection, dynamic illumination, and natural portrait enhancements help create "stunning artistic portrait shots in Leica image style."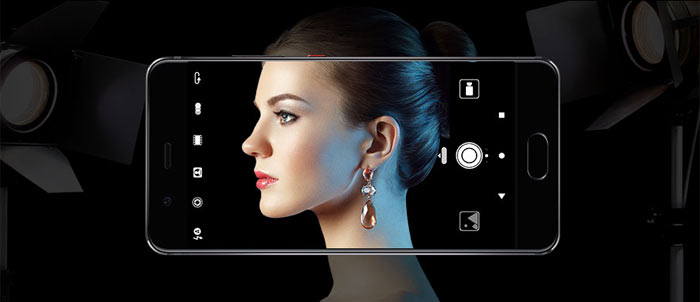 Appearance
The visual physical appeal of a smartphone hasn't been neglected by Huawei. While the industry seems to be stuck with the large rounded rectangle format to maximise screen real estate, a lot can be done with the remaining surfaces. As with its cameras Huawei has sought big name partnerships in colour and design and has partnered with Pantone for a wide selection of device colours.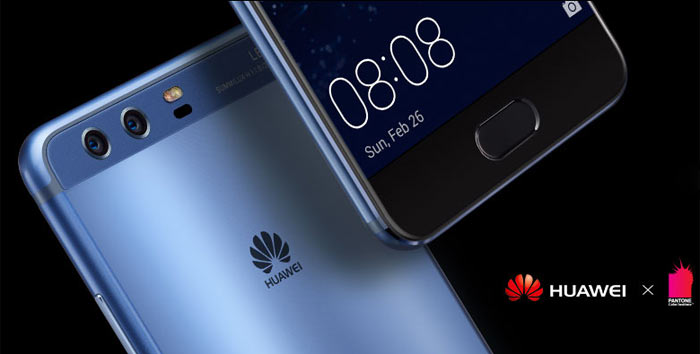 Pantone Dazzling Blue
Upper and lower screen bezels are quite large with Huawei centralising the screen between the new home button/fingerprint sensor (it was round the back on the P9). The metal back and sides can be crafted in a very wide range of appealing colours. Huawei is manufacturing the P10(+) in Ceramic White, Dazzling Gold - with Hyper Diamond-Cut finish - and Prestige Gold, Graphite Black, Rose Gold and Mystic Silver - with sandblast finish. Furthermore these flagships will be made available in Greenery (sandblasted) and Dazzling Blue (diamond-cut), co-designed with Pantone Colour Institute.
Specifications
Both the Huawei P10 and P10+ are based around the same CPU, the Kirin 960 CPU, Octa-core 4x Cortex A73 2.4GHz + 4x Cortex A53 1.8GHz with 4GB of RAM in tow (6GB in some P10+ top storage capacity models). There are options with 32GB, 64GB and 128GB of built-in storage in the P10, and 64GB, 128GB and 256GB in the P10+.
Of course the sizes of the devices are different. The P10 measures 145 x 69 x 6.98mm and weighs 145g. Its screen is 5.1-inch and 1080 x 1920 pixels. Meanwhile the P10+ measures 153.5 x 74 x 6.98mm and weighs 165g. Its 5.5-inch screen has 1440 x 2560 pixels. On the subject of differences, the battery in the P10 is 3200mAh, but its larger brother has 3750mAh.
Both phones have dual 4G/3G SIM options, GPS / Glonass / Galileo / BDS, Bluetooth 4.2, 802.11ac/a/b/g/n, 2.4G / 5G, Fingerprint Sensor, G-Sensor, Gyroscope Sensor, Compass, Ambient Light Sensor, Proximity Sensor, Hall Sensor. They come with Android 7 installed and the Huawei designed EMUI 5.1.
For availability we are looking at March 2017 for Europe and China with other Asia countries, Latin America, South Africa, and Russia following in April. Suggested Euro prices HEXUS was provided with in a press release were; P10 €649, P10+ (64GB + 4GB) €699, P10+ (128GB + 6GB) €799.