A new Kickstarter project for a tiny bare bones microcomputer was launched a few hours ago. The computer is called C.H.I.P. and designed by a firm called the Next Thing Co. The device has a number of attractive properties, not least its price – it claims to be "The World's First Nine Dollar Computer". It runs Linux and the makers will ship it with Debian installed alongside "dozens of applications and tools".
C.H.I.P. has proved to be very popular already and pledges have leapt past its initial goal of $50,000 in funding to reach $155,000 with 29 days left of the campaign. Despite its very small footprint of just 60 x 40mm (2.3 x 1.5-inches), the designers of C.H.I.P. have managed to pack in lots of user friendly functionality and connectivity options.

Key specifications of the C.H.I.P. microcomputer are as follows:
1GHz Allwinner A13 processor with integrated Mali400 GPU
512MB of DDR3 RAM
4GB of NAND flash storage built-in
A full-sized USB port
A Micro USB port with OTG can also supply 5V DC power input/battery charging
A jack with a microphone that doubles as a composite video-out
Built-in Wi-Fi 802.11 b/g/n
Bluetooth 4.0
Debian Linux based OS with "dozens of applications and tools preinstalled"
Open source hardware with all hardware design files schematic, PCB layout and bill of materials available to download, modify and use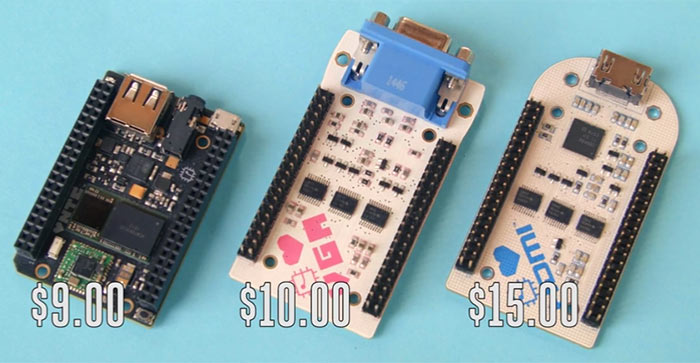 Portable battery powered Pocket C.H.I.P.
A number of accessories to enhance your C.H.I.P. are available from the outset. Firstly there are a pair of optional video out boards so you aren't limited to composite video. There's a VGA one for $10 and an HDMI one for $15. There a matching 3,000mAh battery that "lasts for hours". The coolest accessory however is the Pocket C.H.I.P. which is provides portability (including that battery, providing 5hrs usage in this case), a 4.3-inch 16 million colour 470px x 272px touch screen and thumb keyboard all in one portable package. A Pocket C.H.I.P. including the computer and battery is available from $49.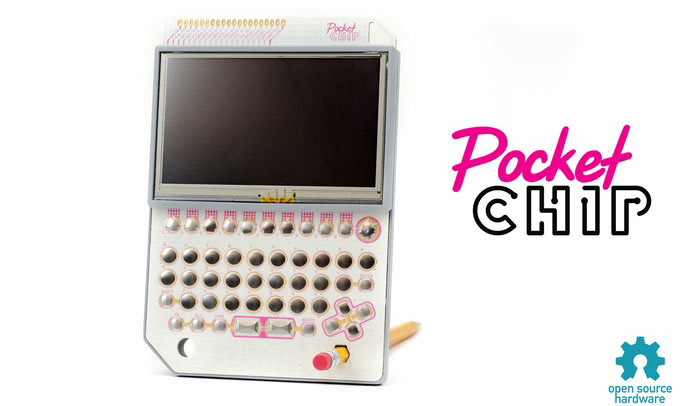 The Next Thing Co. says that working closely with the team at Allwinner Technology has enabled it to provide all the documentation and source code for the System on Chip and Power Management Chips used in C.H.I.P. for the community. This same partner has "worked hard" to help make the product at a very reasonable price by using commonly available and volume-produced processor, memory, and Wi-Fi chips.
As mentioned in the intro, this is a Kickstarter project. The team behind it says that alpha units will be available to developers in September this year, 5000 x $9 backer units should ship in December with further units and accessories estimated to ship a year from now.